Are you thinking about remodeling your home using tile? Are you confused about types and styles of tile and what to use in different areas of your home? We've put together a short guide to help you out.
Living Room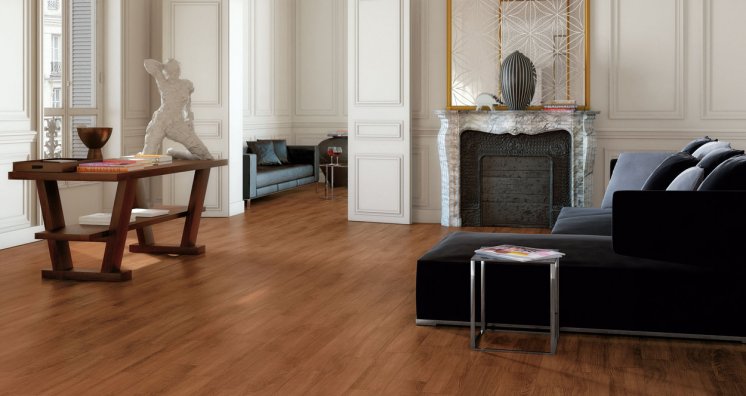 Wood-look porcelain or ceramic tiles can give you a nice, homey feel but are more durable and stain-resistant than hardwood floors. Remember that basements have the stability for large, heavy tiles that you may not want to use in other parts of your home. Eleganza has several great lines of wood-look tiles available.
Kitchen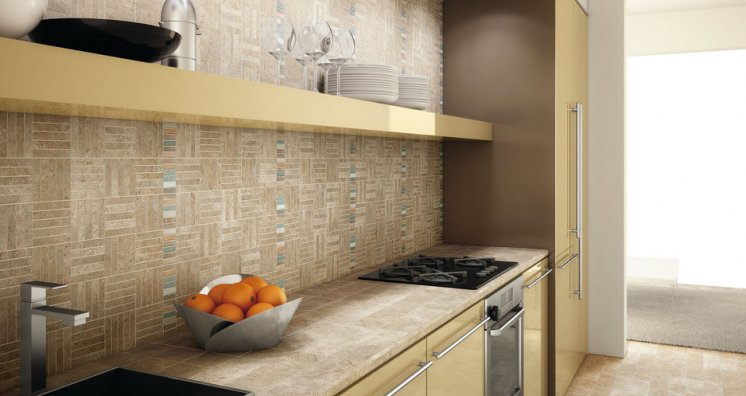 Porcelain or ceramic tiles are great for kitchen floors. They are more durable than natural stone or hardwood with the added bonuses of being stain and moisture resistant.
Neutral colors with low contrast variations like Eleganza'a Contemporary Verona help tie a kitchen's look together. Pick a darker grout to help hide inevitable stains. Add a glass tile backsplash to help the room's look pop!
Bedroom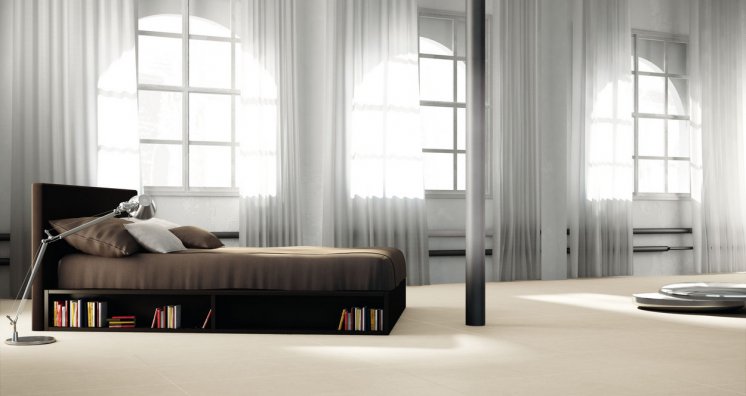 While many upper level bedrooms may not be the best place for tile, ranch style homes allow for creative tiling with bedrooms on the main floor. Oversized natural Tavartine tiles can give you a nice coolness underfoot in warmer climates and are great for radiant heat in cooler climes.
Bathroom
Give your bathroom a fun look with small, ceramic or porcelain tiles laid out in a fun pattern for the floor. This is definitely a room where moisture-resistance is a must. Using small tiles increases the amount of grout, improving traction. Bathrooms are a fun place to use lots of tile to create a dynamic, vibrant look!
Laundry Room
This is another area where durable, moisture-resistant porcelain or ceramic tile like Eleganza's Cementi is preferable to natural stone or hardwood.
Entry Way
Natural slate tile or slate-look porcelain or ceramic tile are great for entryways. The color variations mixed with a dark grout can help hide footprints that will always be part of the main entry into a house.
Wine Cellar
If you have a wine cellar, what looks better than stone? And using stone-look porcelain like Eleganza's Eco-Tuscany can give you that great look with the moisture-resistance you want in a wine cellar.
Outdoor Walkway
Don't forget the walkways to your house! Using natural slate tile will be less slippery than travartine or marble but still look great. If you live in a chilly climate, make sure to use cement or dry gravel instead of traditional mortar which won't survive the weather as well!
Source:
http://www.hgtv.com/walls-doors-and-floors/all-about-tile-flooring-choosing-the-best-type/pictures/index.html