At TilesDirect.net we're more than just an online retailer. We're a team of industry professionals with over half a century of product and design expertise. Although the way customers shop is changing, we're committed providing the same top tier knowledge and service you'd receive at a brick and mortar store so that you can complete your home remodel with confidence. We know it helps to put a face to a name, so we're excited to present to you our first team member spotlight!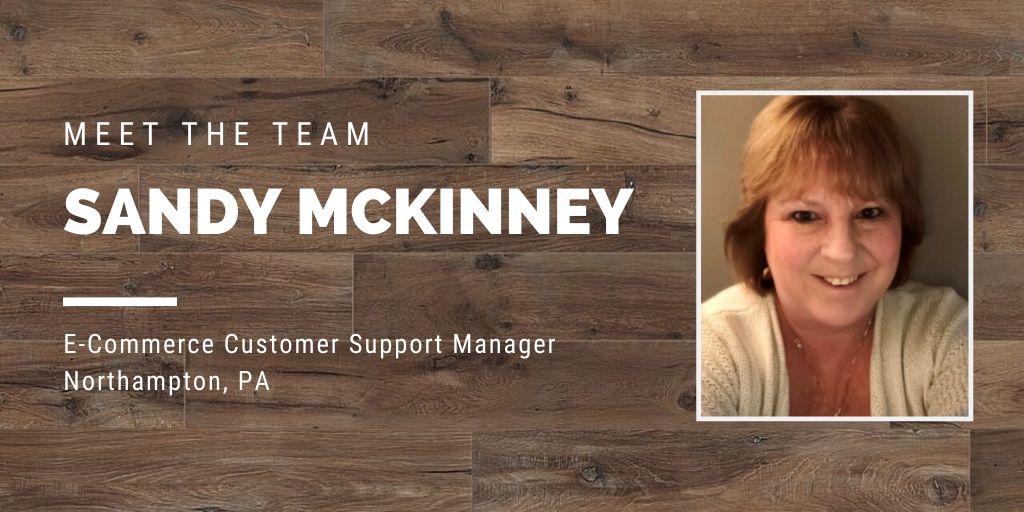 HOW LONG HAVE YOU BEEN IN THE TILE INDUSTRY?
I have almost 30 years experience in the tile industry. In addition to being a part of the Tiles Direct team since its inception in 2011, my background also includes years with a premier domestic manufacturer and a renowned national independent distributor.
WHAT IS YOUR FAVORITE PART ABOUT WORKING FOR TILES DIRECT?
The best part of my job is that I get to do it all! My day consists of helping customers with their product and design questions, checking in with our long list of vendors and processing orders – among much more. The team at Tiles Direct, alongside our terrific customers and partners, make coming to work each day so much fun.
WHAT DO YOU CONSIDER A FULFILLING WORK DAY?
I love the feeling I get when I receive a phone call or email from a customer who just wants to say thank you for making their experience with Tiles Direct so special and painless.
WHAT IS YOUR FAVORITE TREND IN TILE TODAY?
All of the options available for wood look porcelain are incredible. They're timeless and provide the same look as natural hardwood flooring without any of the maintenance. I love it so much that I actually have over 2,000 sq.ft. installed in my own home!
TELL US A FUN FACT ABOUT YOURSELF!
I'm a fanatic for the great outdoors! In my free time you can find me boating or off-road Jeeping with my family and friends.
To get in touch with the TilesDirect.net team and make your remodeling dreams come true, email your questions to support@tilesdirect.net or call us at 407-730-0025. We can't wait to hear from you!