There is never a wrong time to show affection and gratitude through one of nature's most beautiful gifts: flowers. Birthdays, performances, holidays – nearly every sentiment imaginable can be expressed through the exchanging of flowers.
Incorporate the beauty and merriment that flowers bring by utilizing them in your interior designs with floral tile! From encaustic designs to floral geometric patterns - glass to porcelain - there is an endless array of styles and materials to choose from. Tiles Direct has endless amounts of collections to keep your interiors in bloom all year!
1. Artista – MLW
Create truly one-of-a-kind floral designs with the Artista collection from MLW Stone. This encaustic-look porcelain collection has seven unique floral patterns to choose from – an assorted garden! Create a bold statement with the black and white botanical design or construct a more subtle approach with the light beiges, grays, and blues. These muted, concrete-look tiles provide an aged yet elegant beauty to both residential and commercial interiors.
2. Bohemia - Nanda Tiles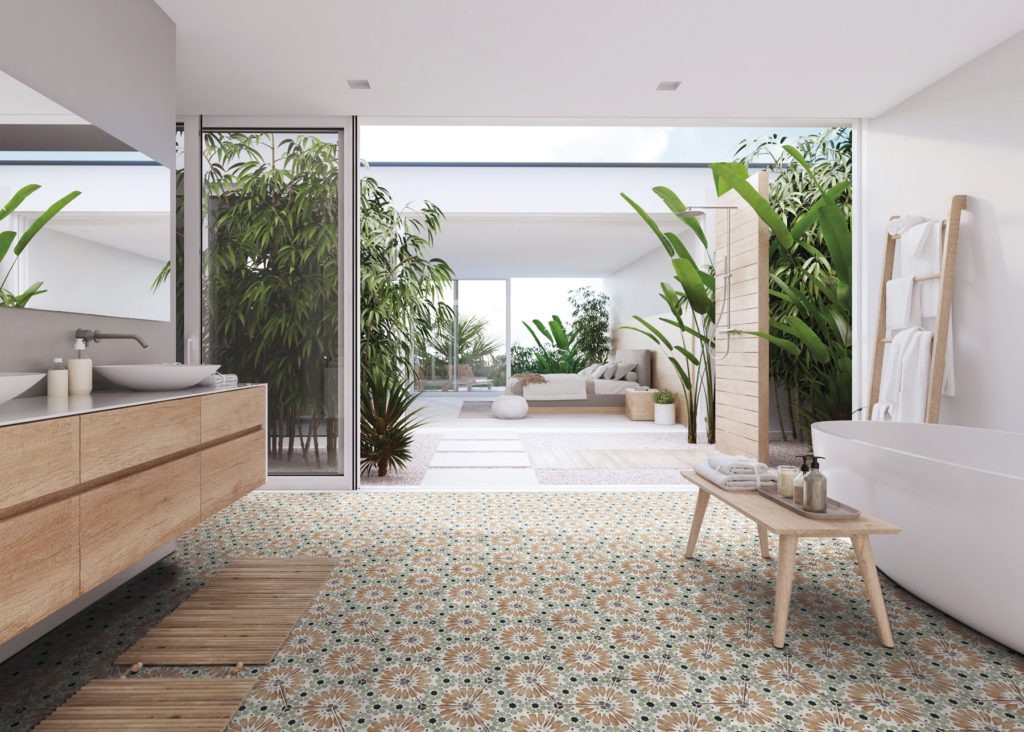 Lively and visually stunning, Bohemia hexagon porcelain tiles have the look of hand-made cement tiles to create rustic, old-world designs. With fresh colors and au courant patterns of botanicals or geometrics, Bohemia adds a design style that is youthfully modern with a distinctively chic touch. With Bohemia's porcelain format, this collection is both versatile and durable, able to withstand residential and commercial traffic. Create a spring-time aesthetic year-round to kitchen backsplashes, entry floor landings, bathrooms – the installation possibilities are endless!
3. Dazzle – Anthology
Everyone needs a bit of glitz and glam to brighten up a design project. The Dazzle collection from Anthology delivers that and more. Callacatta and Carrara marble evoke a classical vibe that can be used virtually anywhere. Silver and Gold glass accents add that bling to create a dazzling and visually stunning masterpiece. Create a floral vision with the the Kaleidoscope mosaic to frame a glistening blossom to walls and backsplashes.
4. Motif – Eleganza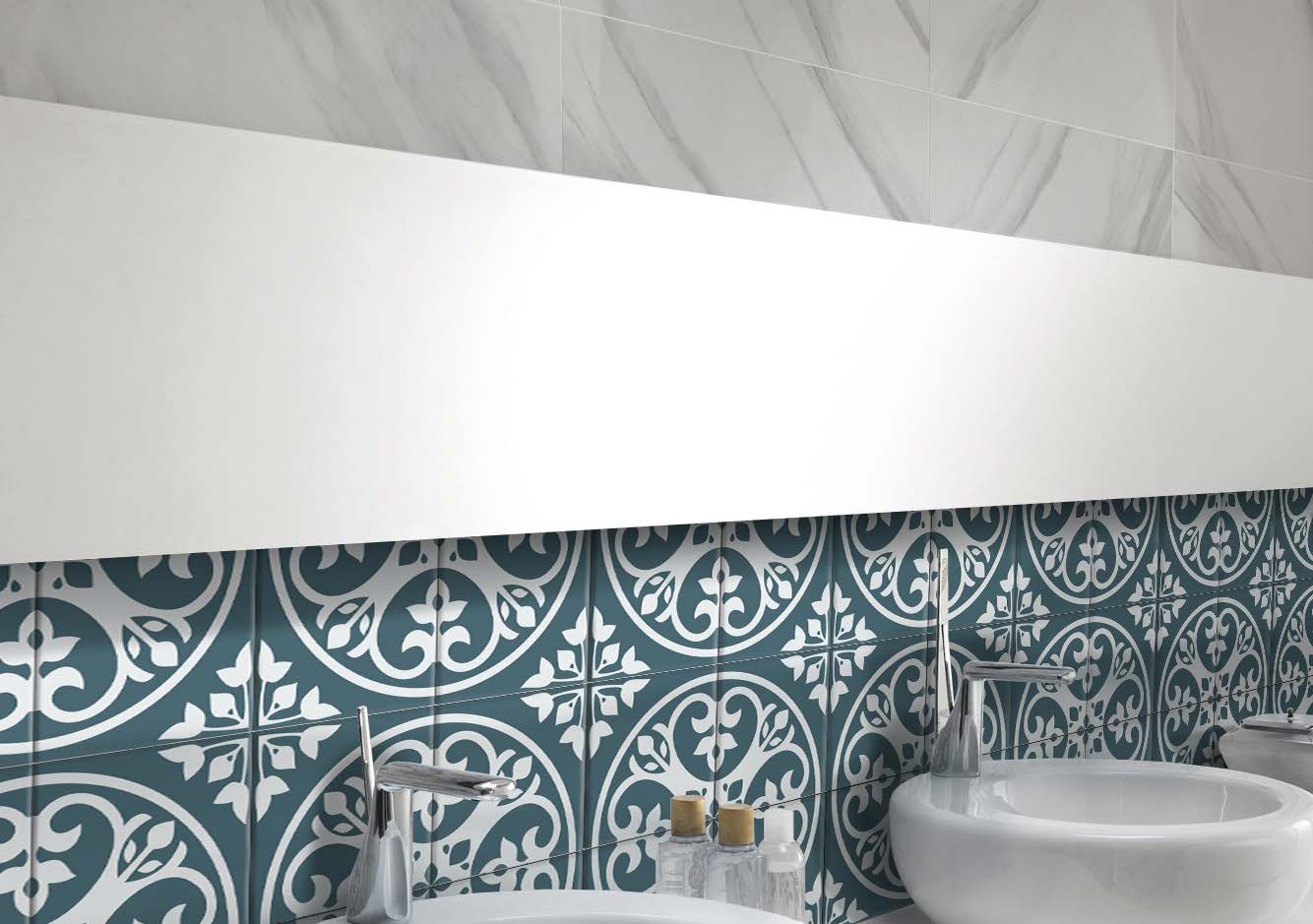 Encaustic-inspired tile seems to be the reigning champion when it comes to variety in botanical designs. This is due to the long history of creating floral patterns in concrete with some of the earliest inventions of tile! With that being said, another vibrant cement-look floral collection is Motif by Eleganza.
Unleash your creative genius with this masterfully designed and crafted decorative ceramic wall tile collection. Motif embraces the diverse nature of encaustic tiles and offers design combinations with beautiful floral patterns as well as geometric designs all available in an 8"x8" format.
5. Tetris – MS International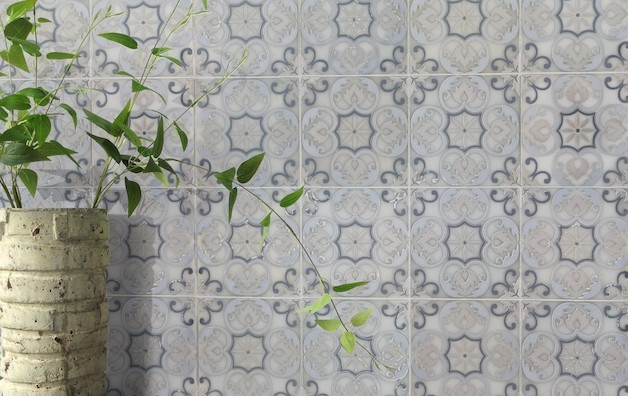 Tetris is a stunning combination of classic marble incorporated into a captivating daisy centered pattern. These beautiful natural marble tiles from Italy are a gorgeous artistic representation that creates one-of-a-kind installations on walls and countertops. Use in the kitchen as a backsplash over a range or sink, in a bathroom in the shower, or in a laundry room to add a distinctive design element. This collection will keep your interiors in bloom year-round!