If you've been thinking about designing or remodeling your home, you've probably seen the words traditional, transitional, and contemporary design pop up throughout your research. But what do these terms actually mean? TilesDirect.net can help you decipher the lingo so that you can choose the appropriate tile for your space and design preference.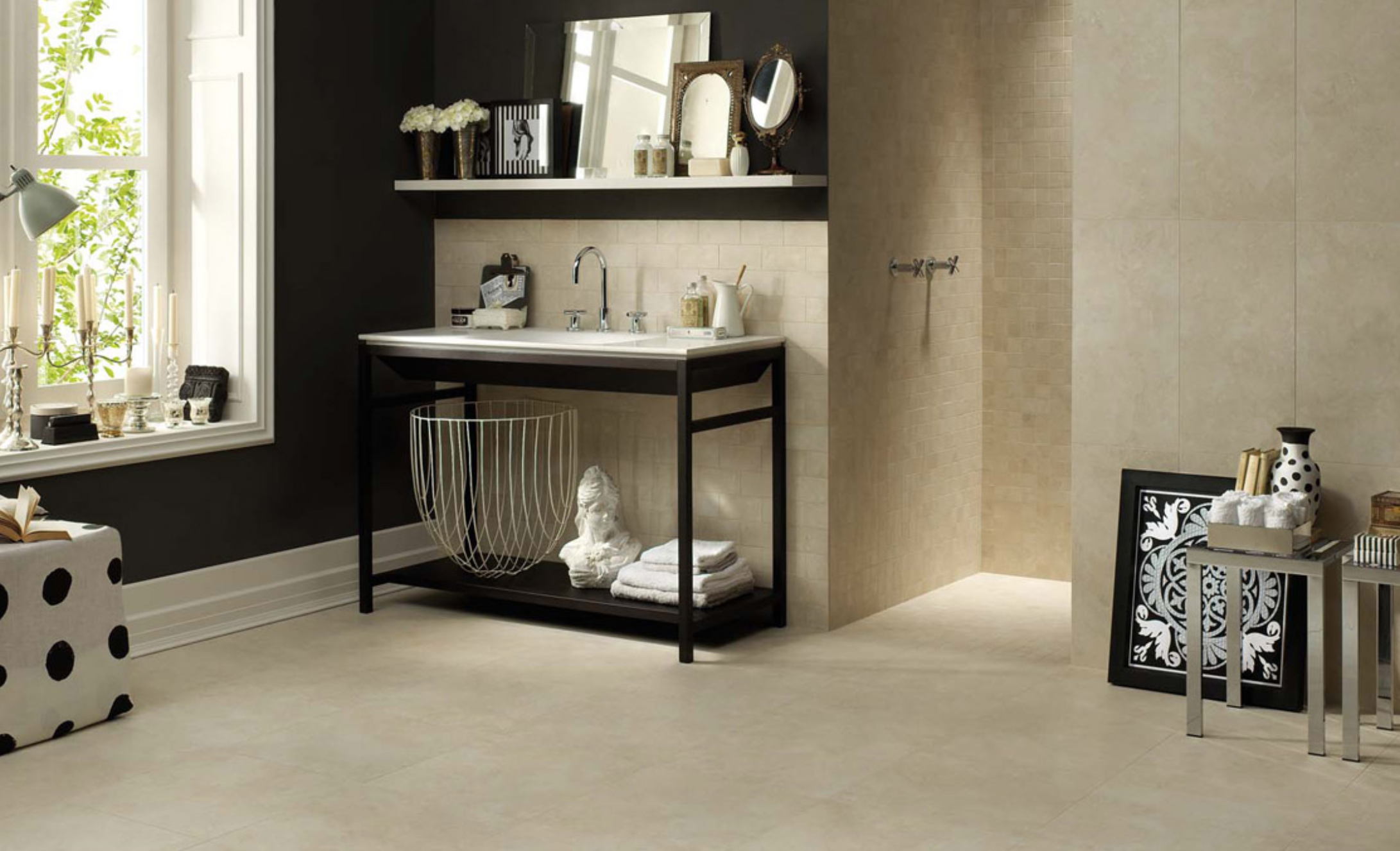 Traditional Design
Inspired by 18th and 19th-century style, traditional home design incorporates timeless pieces of history like classic works of art and antique furniture. In a traditionally-styled room, neutral colors like beige, black, cream, and gray take center stage while jewel tones like ruby, emerald, and sapphire act as accent colors. In a traditional space, it is also common to find elements of crystal and velvet accents along with millwork throughout the home.
Traditional tile draws from this Georgian-era feel by using the same types of materials tile artisans have been using for centuries: terracotta, stone, and concrete. Classic patterns like ornate paisleys, plaids, and check are also common. These patterns are also often repeated to make a seamless transition from one tile to the next.
Renaissance by Unicom Starker is a perfect example of a classic yet timeless traditional inspired collection.
Contemporary Design
Contemporary design brings together inspiration from several iconic styles developed in the more recent decades for a light and airy aesthetic. Furniture is composed of clean lines, smooth surfaces and light-colored woods. Natural lighting is a core design element with contemporary style homes boasting large windows and skylights. Neutral colors, especially white, are prominent and are often paired with an accent wall.
Today's contemporary tile looks feature soft, clean lines with sculptural qualities. Thanks to advancements in technology, manufacturers are able to create tile that mimics the look of natural wood! Mood Wood by American Florim makes a great addition to any space, and is available in a variety of contemporary hues.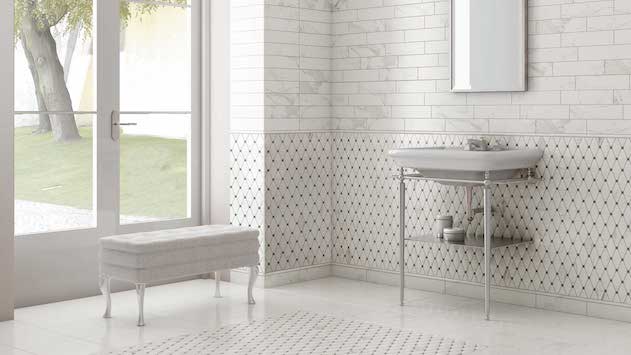 Transitional Design
Transitional style blends traditional and contemporary elements to create seamless harmony between classic and modern design. Some common traditional elements in this type of setting include carefully detailed accent pieces, classic patterns, and rich colors - but it doesn't overpower the room. Contemporary elements offer balance with softer lines, lighter colors, and comfortable furniture.
Transitional style is all about combining the old and the new, the classic and the modern. Calacatta Honed Esagona tile by Vallelunga Ceramica is a perfect example of transitional design. The black and white diamond pattern is a classic design, yet its transitional twist comes from the clean, light veining in the marble graphics.
For more tips and design inspiration follow Tiles Direct on , , and !