Renovating your home can often seem like a nightmare. Between the workers coming and going from your home and the decisions that you need to make, you might find yourself wishing that you could go back in time and decide against that renovation. With elegant tiles from Horus Art, you'll find that at least one decision is a little easier to make. Designers look to the elements outside and to the famous artists of previous generations when creating new designs. These tiles can turn your own home into a piece of gorgeous and elegant art.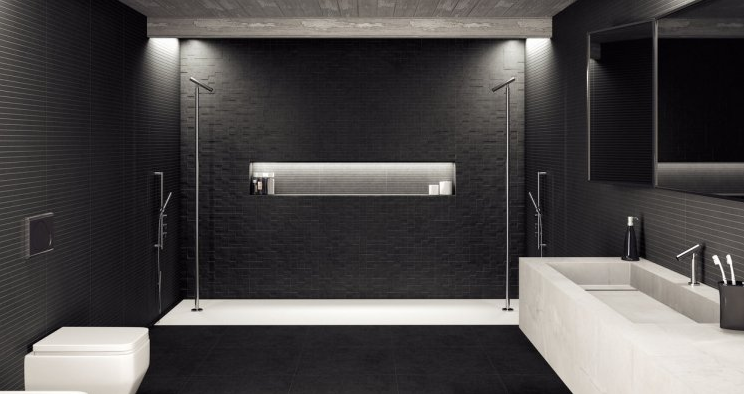 For the Bathroom
Your bathroom is your sanctuary. When you need a break from work and the world around you, you love nothing more than taking a long hot shower or indulging in a long bath. Broadway tile from Horus Art can make your bathroom feel even more luxurious. Available in rich shades of green, brown and white, the company uses classic terms to describe those colors, including pistachio and latte. The slightly glossy finish of the tile pairs nicely with the elegant scrolls and floral work found on some of its square tiles. Use those tiles in each corner of the room, or use the tiles to create a chair rail that runs around the entire room or just around your tub. With floral, scrolled and turned molding designs, you'll love the choices you have with this line. Choose one classic color, or bring two or more colors into your bathroom to create a more relaxing space.
For the Kitchen
You likely spend more time in your kitchen than you do your bathroom, but you might put off renovating the space because of cost and time. With the right products, you can change the look of your kitchen quickly and without spending your entire budget on tile. The right product for you might be the Tiffany line of elegant tile from Horus Art. Available in warm shades of brown, white and off-white, these tiles have the glossy finish that you want in your kitchen. The light reflecting off those tiles will open up the space and make you excited to cook dinner for your family. Roman and Italian details abound on the molding pieces, corner pieces and tiles available in this line, and the design will make your family want to sit down and share a meal together.
For Every Room
With elegant tile from Horus Art, the sky is the limit. Its melange sabbia tiles combine the look of a mosaic with the warm colors that will make your family and friends feel welcome in your home. The Cristalli line of tiles, which comes in four different color options, is another way to highlight your favorite rooms and spaces. With decorative floral and scrolled accent tiles—matching moldings, bullnose pieces and gorgeous tiles—you'll have fun picking out your favorite designs and putting the pieces together in your house. Whether you decide to renovate one room or multiple rooms in your house, look at the great tiles available from Horus Art.