You may have heard of subway tile - it's famous for being just that - the tile that was featured as the backdrop for the New York City subway at its opening. Whether the engineers behind that decision made it for the fact that subway tile, as it would become known, was easy to keep clean or just to give it a minimal, modernist look might not be known. What is known is where history took it from there.
White subway tile, and to a measurable degree any other color of subway tile, has gained quite a following among designers and decorators over the years for quite a few reasons. The first is the simple fact that it's compatible in so many different locations and design settings. It's fairly unassuming, which means that it can easily be integrated as the backdrop in any room of the home. White subway tile, in particular, is as neutral as it gets, allowing it to stay relevant as your interior design preferences evolve over time.
We almost know what you're thinking about the color. "But it's white! It will be impossible to keep white for long," you might think. This may be true in the case of cabinetry, carpets or furniture, but with white subway tile, you might be surprised. White subway tile, like nearly any subway tile, is particularly easy to keep clean with much less maintenance and elbow grease than you might expect. With ceramic tile being stain resistant, paired with the fact that glaze is non-absorbent, you have a one-two combo for keeping things sparkling clean - and white. All you need is clear, clean water or a mild, neutral tile cleaner to easily remove spills and splashes.
This, along with the fact that today's modern grouts are much easier to keep clean, subway tile is a great option for those who like a low maintenance solution that can also be very stylish. Just match up the tile with the grout color of your choice for a personalized, yet timeless, design.

Not only is white subway tile low maintenance and easy to integrate with a wide range of interior design styles, but there are also many different patterns it can be installed in to make it pop. Most commonly seen is the staggered, horizontal pattern, but for a bit more style it can also be arranged in herringbone patterns, vertical stacks or a basketweave to add a bit more movement. No matter how you decide to install it, let's get into some settings where white subway tile will really shine.
Trim Your Mudroom
We're going to hit hard with this first suggestion. The first prerequisite is that you must have a mudroom, and we recognize that not everyone does. We're also going to assume that if you have a mudroom, it gets proper use. By proper use, we mean that people are actually going through it before coming into your house, and they're bringing along things like muddy boots and wet coats that they divest before entering your home.
So you might be wondering if there are any reasons for trimming the lower portion of the walls around the floors of your mudroom with white subway tile. There are quite a few reasons for it, not the least of which is the fact that it will be a cost effective way to finish off a portion of the room that will also be easy to keep spotless.
In addition to this, subway tile is beloved as much for its stylistics and low maintenance as its low cost. You can use subway tile to great effect in lots of locations without ever breaking the bank and you'll get a great, original look that's easy to maintain.
The other thing to keep in mind is that while your mudroom might not be the most fastidiously kept room in the house, you might as well let it agree with the rest of the house. Sure, people will leave their outdoor clothes there, but that's no reason not to brighten it up like the rest of your home. And by trimming the lower portions of the walls with it (AKA the "splash zone") you can easily remove grime, mud, and water off them with ease all while protecting the condition of your walls.
Tile the Backdrop Of A Stove Or A Fireplace
With a few exceptions in design, fireplaces and stoves require either unfinished bricks, masonry or tiles as the setting for the hearth and the fireplace surround. There are two main reasons for this:
The first is a matter of safety. The area around a stove or a fireplace is going to get very hot fairly quickly when the fire is lit, which means that drywall and wood fixtures need to be shielded. Ceramic tile, however, is fire-proof. It will not combust, melt or give off any toxic fumes when exposed to fire.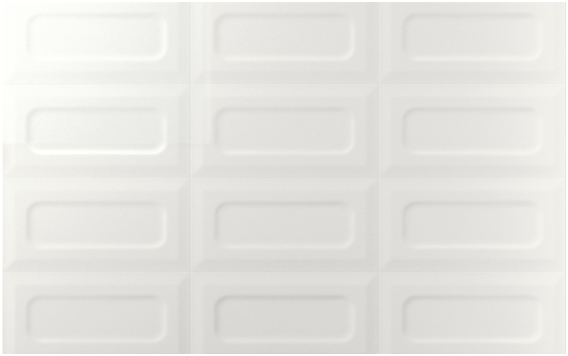 Tile is also easy to keep free and clear of soot and discoloration. If your kitchen and living room are bright white or neutral, don't darken the scene with bricks or stonework out of presumed necessity. White subway tile would make a great match in the setting of your fireplace or wood-burning stove.
Kitchen Backsplash
Now we're going to get into more conventional settings where white subway tile can really shine both for aesthetics and for its wild practicality. Everyone has a kitchen, and everyone has a kitchen sink.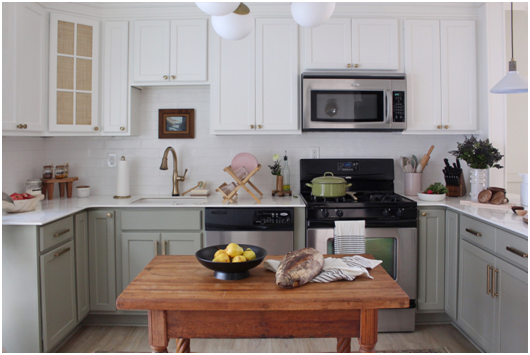 Due to the neutrality of the product, white subway tile works for almost all interior designs. Whether you opt for the traditional horizontal pattern or something more lively such as a herringbone pattern, you'll be surprised at just how much life subway tile can actually bring to kitchen designs
Here's the real reason to do up your kitchen backsplash with subway tile, though. The wall behind the kitchen sink and the oven might be called a backsplash for poetic reasons, but it very much is in the splash zone. No metaphor there.
Whether your kitchen backsplash is prone to being soaked from errant pot washing or to being splattered with red sauce while cooking, there's no doubt about it, these walls are in the splash zone. The tiles and the counter around and behind the sink and cooking areas are notorious for their accumulation of water and food waste. Make it easy on yourself and pick a finish that is easy to keep looking like new. Any exposed drywall in the splash zone is a bear to keep clean - it can even encourage the growth of mold and will take colors from foods that stain. Subway tile, on the other hand, is completely inhospitable to bacteria and will be more than easy to keep clean with a cloth, water, and a mild cleanser.
Bathroom and Shower Walls
This setting is as much for practicality as it is for design, considering the prevailing conditions in most bathrooms.
Bathrooms are wet pretty much all of the time by nature of their function in a home. Whether it's the constant splashing from the sink or the fact that hot showers overpower everything with humidity, bathrooms basically range from hot and wet to cold and wet, with wet being the common denominator.
A wet environment can be a hassle to keep clean on so many different fronts. It can encourage the growth of mold and mildew, both things that are not only hazardous to health but are also unsightly and can cause long term damage to fixtures. In addition, the constant exposure to soap can lead to the build-up of soap scum over time. Installing subway tile on the walls of your bathroom or shower can help you steer clear of these issues.
It's (relatively) easy to remove soap scum from subway tile and even easier if you don't let it accumulate. As for mold or mildew, it's nearly impossible for them to gain a foothold on the glazed surface of subway tile. Unlike acrylic showers and baths, it's generally easy to keep subway tile clean and spotless with a little bit of attention.
Laundry Room Walls
You may want to consider doing your laundry room walls in subway tile for the same reasons as your bathroom. Laundry rooms aren't quite subject to the same levels of humidity as bathrooms, but they definitely get their share of it. You don't want a surface or a finish for your walls that will prove tough to keep clean and spotless, and going with white subway tile for the laundry room might just be the ticket.
Besides, even if not for reasons of maintenance, you can go with subway tile for its aesthetic versatility. Laundry rooms are often times hidden in the basement, garage or areas of the home that don't receive much natural light. White subway tile will bring bright, new life to the space and allows for the opportunity to integrate some personality into the room. As we've stated for nearly every other application, you can go with pure white for the fact that it works almost everywhere. In the rare event that it doesn't, you can mix things up by throwing some other colors or textures into the pattern and shaking it up. Besides that, you could change up the pattern of how the tiles are laid to have it better fit the setting.
In addition to its stylistic versatility, you'll get the same benefits from subway tile in your laundry room that you'll get in all other rooms in your house. It's affordable, easy to keep clean, impervious to harmful contaminants, and it's low maintenance overall.
There you have five different settings in your home where you can use white subway tile to great effect for a whole lot of reasons. It's an affordable design solution that will also be easy to keep clean and can effectively match nearly any interior design preference. Right here at Tiles Direct, we're proud to offer you one of the widest selections of all different sorts of tiles - including subway tile - that you'll find online. Take a look through our pages to see what designs resonate with you, but if you need a little extra help settling on the right tile for your home, give us a call at 407-730-0025.