With interior design trends surging toward an organic approach, elements found in nature appear to be a staple throughout design - with color being at the forefront. Homeowners have steered away from the standard whites, beiges, and greiges. Now, colors reminiscent of nature such as blues, yellows, and especially greens are making a comeback in design trends.
According to Color Psychology, green represents nature, good luck, fortune, and tranquility. Incorporating green into interior design brings both a welcoming and calming environment. With so many different hues and color palettes to choose from, Tiles Direct has lightened the load and listed our favorite tiles that will make your guests green with envy.
1. Moss Green – Artisan Collection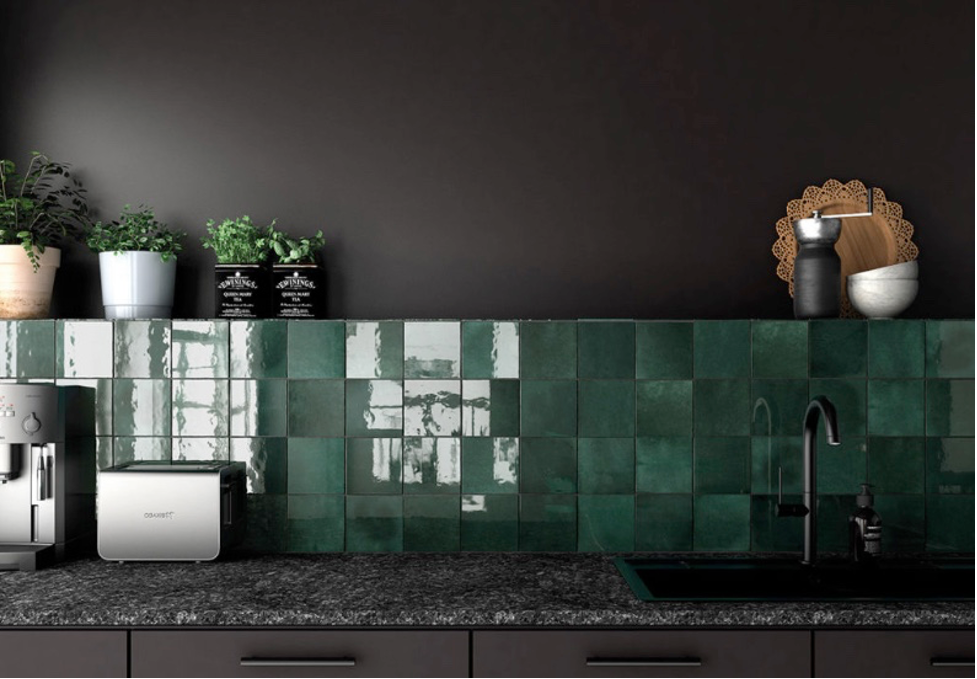 This Moss Green 5"x5" glossy wall tile by Equipe from Tiles Direct evokes the authentic look of nature. Such as the different color zones of plants and moss – this variegated tile creates dynamism with a Zellige effect. Pair with other earth tones, such as the natural foliage featured above, for a calm, forest-like aesthetic.
2. Green Echo – Hexa Collection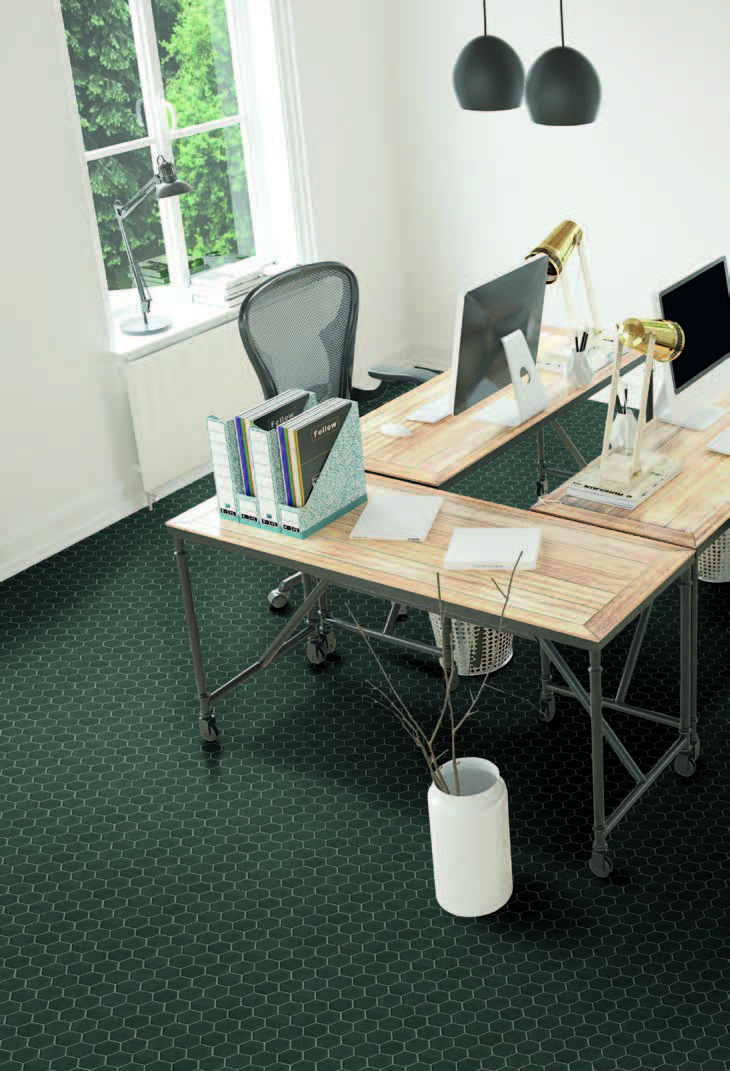 Create unique and eye-catching designs with distinctive green tile shapes! Stray from the traditional subway and field tiles with this Green Echo hexagon mosaic by Terratinta from Tiles Direct! The hexagon shaped floor brings focus to this beautiful forest green floor. Green Echo will provide an organic yet edgy feel to walls, floors, showers, and backsplashes!
3. Green Halite – Arrow Collection
Incorporating a light green tile creates a calming ambience to any room! Whether it be sea green or mint green, these light colors make an impressive impact to coastal décor, bathrooms, and backsplashes! Another Equipe classic from Tiles Direct, this Green Halite ceramic wall tile from the Arrow collection ties together the organic feel of this simplistic bathroom while still adding movement with slight shade variation.
4. Sage – Slash Collection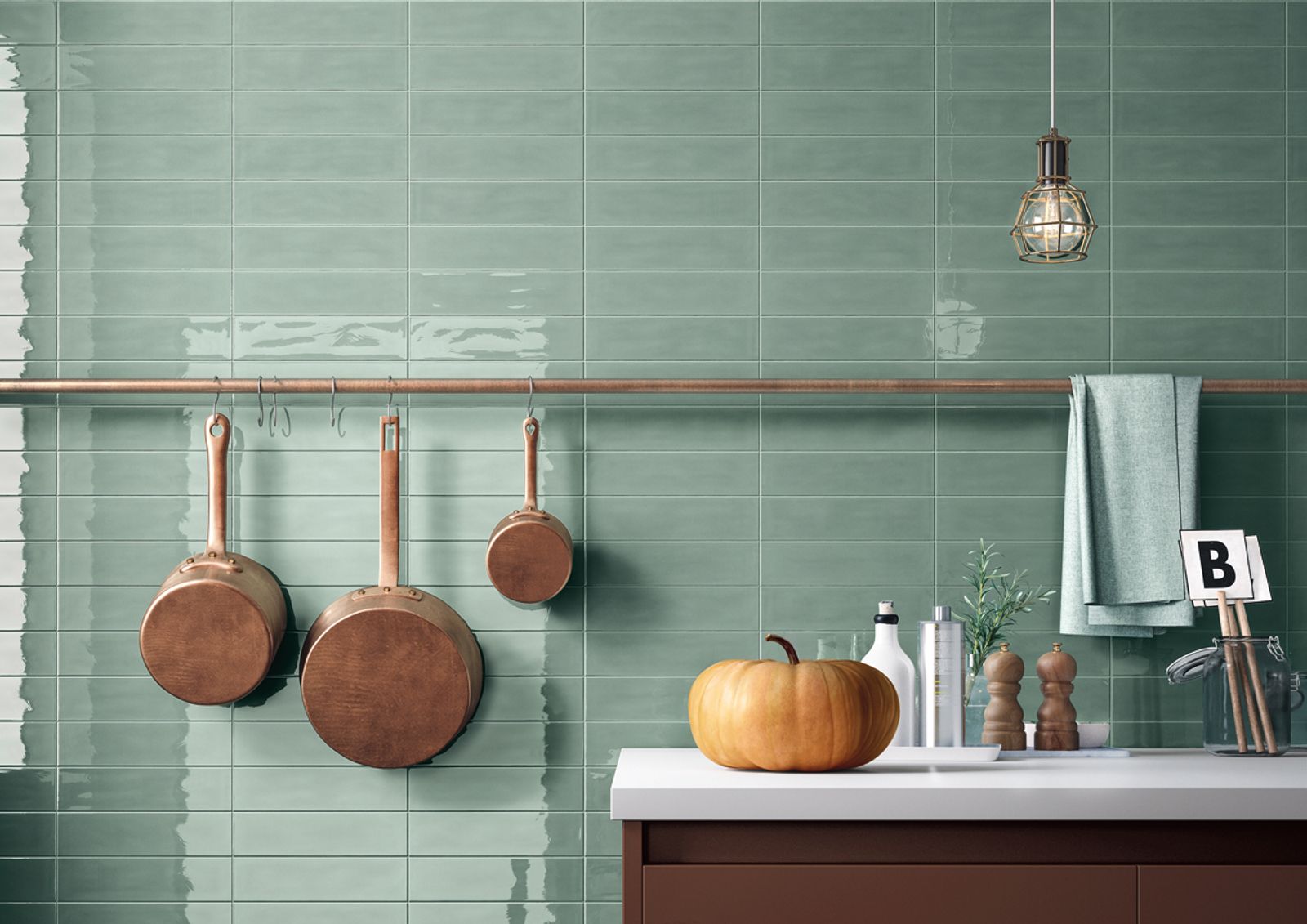 Merge the newest tile color trend with one of the oldest tile designs by installing a green subway tile. Subway tile is a staple for its creative options for layouts and ease of maintenance. Whether it be horizontal, vertical, herringbone – this familiar tile creates an impressive impact in any shade of green! Sage from the Slash collection by Imola Tile evokes a serene influence to this kitchen backsplash.