The changing of the seasons affects everyone differently. While some are anxious to pull out the oversized sweaters and hot cocoa mugs, others are still trying to hold onto the little bit of sunshine left. If you are feeling the winter blues, it is important to keep your home as warm and comfortable as possible during the winter months.
Read on for tips on how to keep your apartment or home feeling warm and cozy on a budget during the winter months.
1. Snuggle Up By the Fireplace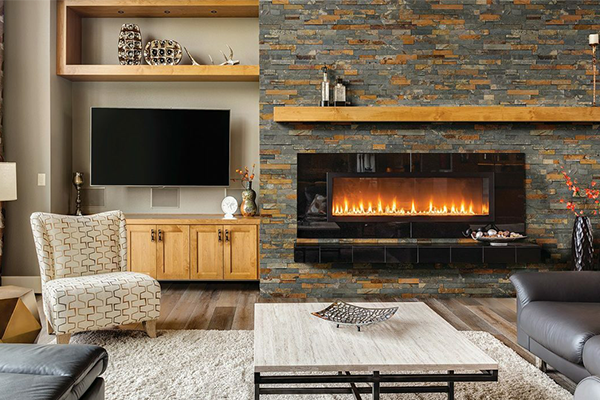 Featured Product: Anatolia Tile & Stone Ledger Panel Sierra Panel 6"x24" Matte from Tiles Direct.
Make the fireplace the center of your space! Whether your fireplace be a traditional wood-burner or if it uses gas or electric, having a snug area to be able to warm up in is key to a comfortable, winterized home.
Get furniture as close to the fireplace as possible – without causing a fire hazzard of course! Gather close to the crackling hearth by adding extra seating such as small stools and chairs that can easily be rearranged for both comfort and style.
2. Throw Blankets Galore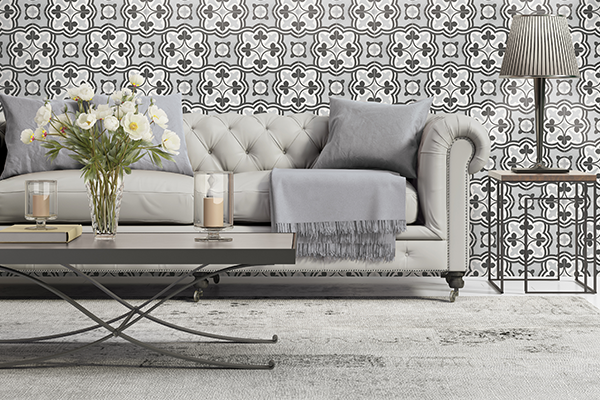 Featured Product: Anatolia Tile & Stone Form Ice Baroque Deco 8"x8" Matte from Tiles Direct.
Throw blankets are an absolute must during the long winter months. Not only do these plush blankets keep you nice and toasty, but they add an extra layer of style in the overall interior design!
Bring back memories by adding an old knit blanket from a family member, or modernize the traditional throw blanket by adding a heated blanket to the collection! Either way, you will be thankful for that extra coverage lounging around as the first flakes of snow fall.
3. Add Wooden Accents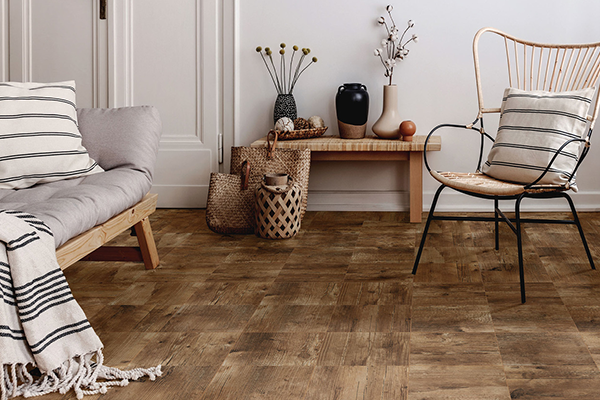 Featured Product: Daltile Choreo Harmonic Porcelain 10"x10" Matte from Tiles Direct.
When looking to warm up the living room, kitchen, and bathroom areas, try adding warm and rustic wooden accents. Adding natural elements allows one to feel closer to the outdoors which may be undesirable to venture in due to the frigid temperatures.
Use wooden baskets, furniture, and even wood-look flooring options for a homely aesthetic that can be reused time and time again.
4. Install A Heating Towel Rack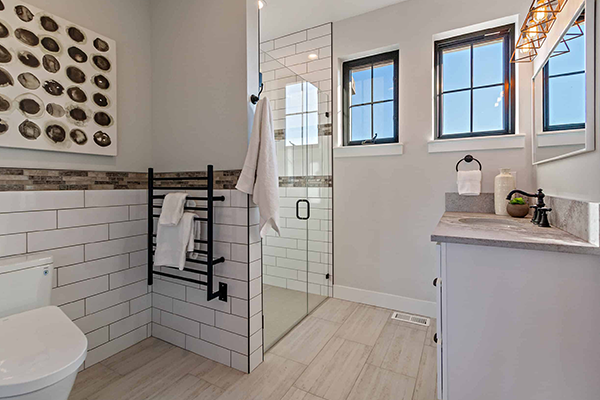 Featured Product: Amba Radiant Straight Hardwired Matte Black Heated Towel Rack from Tiles Direct.
Nothing adds more warmth to your daily routine than installing a heated towel rack. One of the most dreary parts of winter is the agonizing race to get yourself warm after a shower. Towel warmers allow any homeowner to experience the luxury of toasty warm towels every time they step out of the shower or tub.
Not only are these heated towel racks affordable, but their stainless-steel composition provides a low maintenance solution for years to come.
5. Set the Mood with Lighting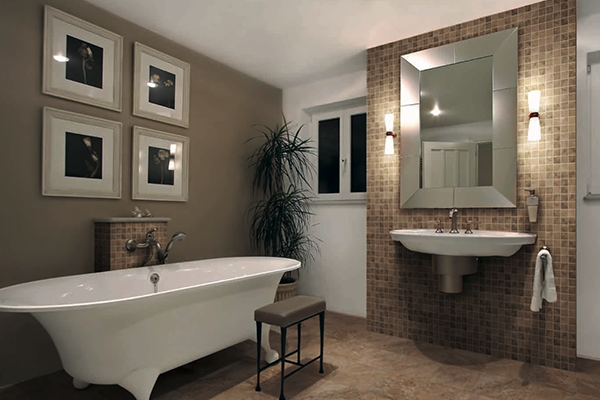 Featured Wall Product: Milestone Stonefire Noce 2"x2" Mosaic Matte from Tiles Direct. Featured Floor Product: Stonefire Noce 12"x12" Matte from Tiles Direct.
When the nights get dark earlier, it can be tempting to go to bed earlier in the evening. Resist the urge, but without the harsh overhead lighting, by fitting fun and exotic lamps with warm-toned LED lights for a cozy candle-lit glow that'll still keep you awake. Whether you're redesigning your apartment or you're in the market for a new home, figure out what lighting is most appealing to you and your space for these chilly months to come!
These essential winter decorations will make your home as cozy as possible and get you through the rest of the long, cold winter ahead! From cozy blankets to warm fires, these decorative accents will make the frigid months more enjoyable. For more interior design tips and tricks, be sure to follow Tiles Direct on Instagram,Facebook, and Pinterest.