Here at Tiles Direct, you'll find the largest selection of Tiles by Adex. Established in 1897, the company built its own factory in Spain and produced some of the finest tile in the world. In the 1950s, the company expanded into the United States and other parts of the country. Still owned and operated by the original family that launched the brand, Adex believes in creating tiles that mix and match contemporary needs with traditional styles, and you're sure to find a design that you love.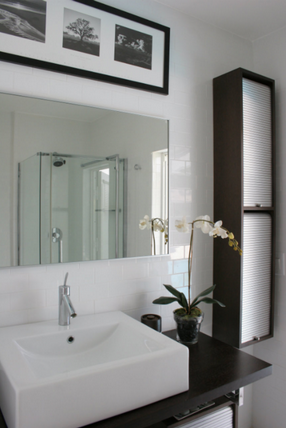 City
Designed for city dwellers and those who love the hustle and bustle of those bigger towns, the City line from Adex consists of sleek and stylish tiles that would look equally as well in your bathroom as the tiles do in a subway station. City tiles come in black, bone, gray and white shades.
Diamonds
If you want something a little more unique and a little less traditional, check out the Diamonds line of tiles by Adex. These tiles combine old-world charm with a contemporary design, and the sleek Diamond tiles are available in shades of bone, celery, white and chrome. This line also features sphere shape dot tiles and flat dot tiles that you can use in between the Diamonds or to accent the Diamond tiles.
Hampton
When you add Hampton tiles to your home, you might feel like you just stepped into a gorgeous oceanfront house. These simple and traditional tiles look like something that came out of a historic home, and you can choose from tiles in shades of bone, olive, sand or white.
Neri
Adex introduced its Neri line for those who love the look of upscale spas and resorts. Available in creamy and lighter colors, these tiles have an almost soothing quality that will make you want to spend more time in your bathroom. Though the tiles only come in square designs, the company offers those tiles in bone, white and celery shades.
Porcelain Mosaic
Adding a mosaic to your home is a fun way to showcase your sense of style, and tiles by Adex makes adding that mosaic a little easier with its Porcelain Mosaic line of tiles. Each tile consists of larger pieces that feature smaller squares across the front. Those tiles easily fit together to give your wall or floor the look of a mosaic, but you can install these tiles much faster than you could install a traditional mosaic. Choose from fun designs in shades of celery, bone or white.
Studio
Give your home the modern look of a contemporary art studio with the Studio line of tiles. Designed to mimic a brick wall, these tiles come in multiple colors that include bamboo, eucalyptus, graystone, volcanico, timberline, snow cap and silver sands. You'll also find tiles stamped with different decorations that you can use to create borders around your home and other unique designs that add texture to a wall or floor. No matter what look you want to create in your home, Adex has the tiles that you need.