In the midst of a bathroom overhaul, even the smallest decisions can be overwhelming. With a staggering amount of options, what started as a simple spruce-up can quickly turn into a drawn out renovation. Since we know a thing or two about remodeling, Tiles Direct compiled a list of our top tips to take into consideration when remodeling a bathroom.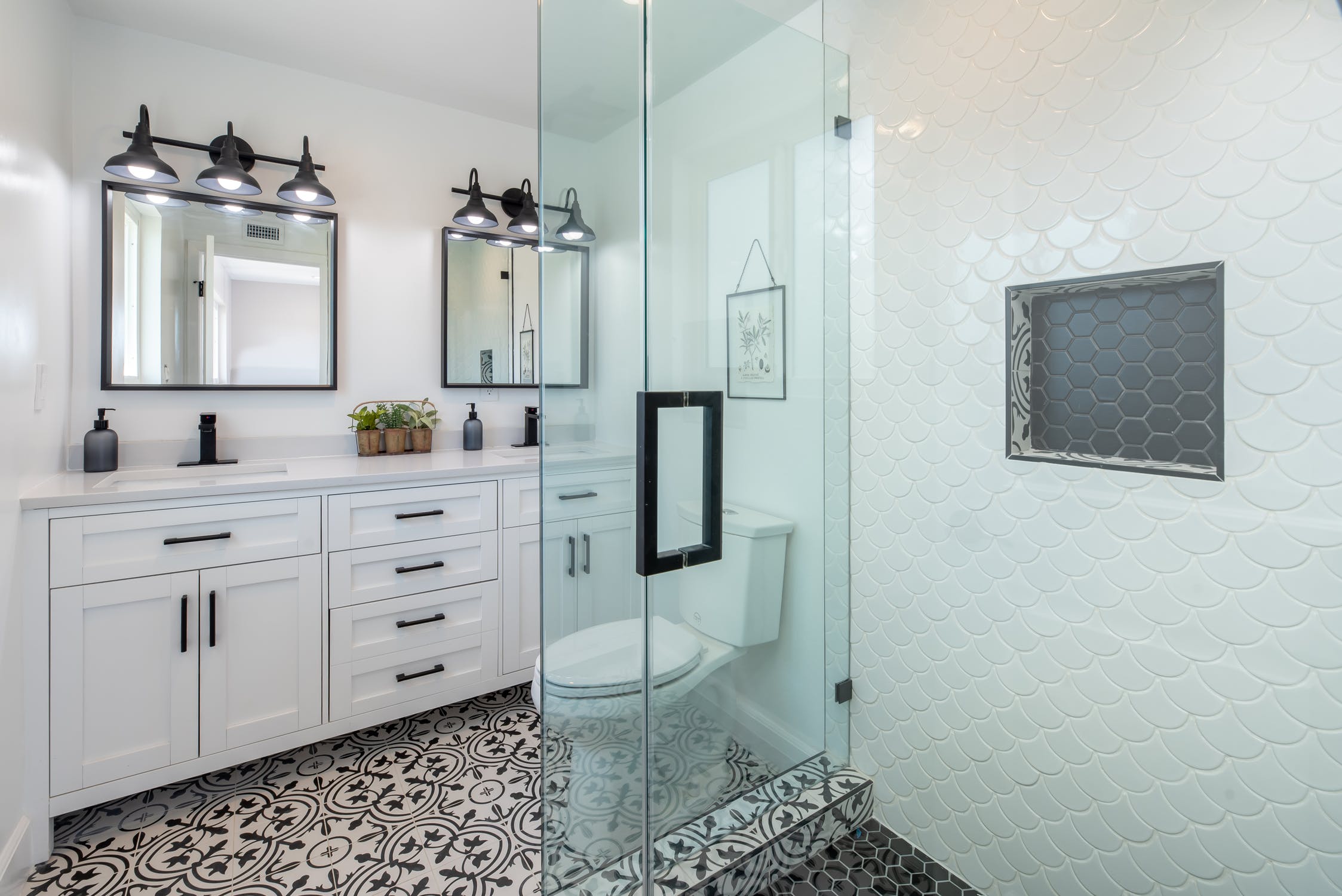 1. To Tub, or Not to Tub?
Choosing between a bathtub and a shower is largely a matter of personal preference, but there are still several important factors to consider. If you're working with a smaller space, showers take up less room, use less water and allow for a more expansive floor plan. However, for families with small children a bathtub may be a necessity and opting to exclude one may be a deal breaker when its time to re-sell. Be sure to take into consideration the cost, appearance and any necessary returns on investment before pulling the plug. And remember, there's always the option for a shower/bath hybrid!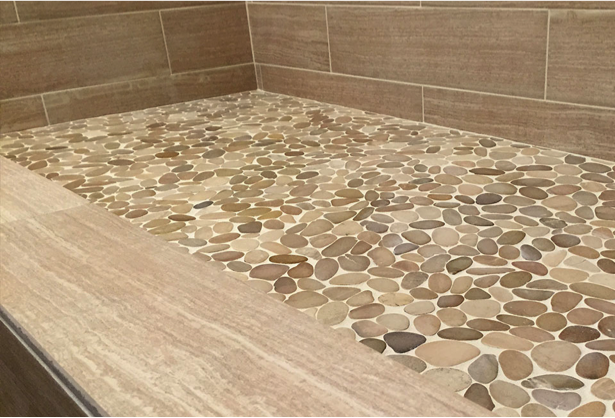 2. The Wide World of Shower Floors
With an abundance of colors, formats, textures and sizes to choose from there is certainly no shortage of options when it comes to shower flooring. For better slip resistance, consider utilizing smaller sized collections such as penny rounds , hexagon mosaics or natural stone pebbles that offer the best traction due to how close together the grout lines are. If you're not particularly privy to grout, consider larger format tile with a textured finish.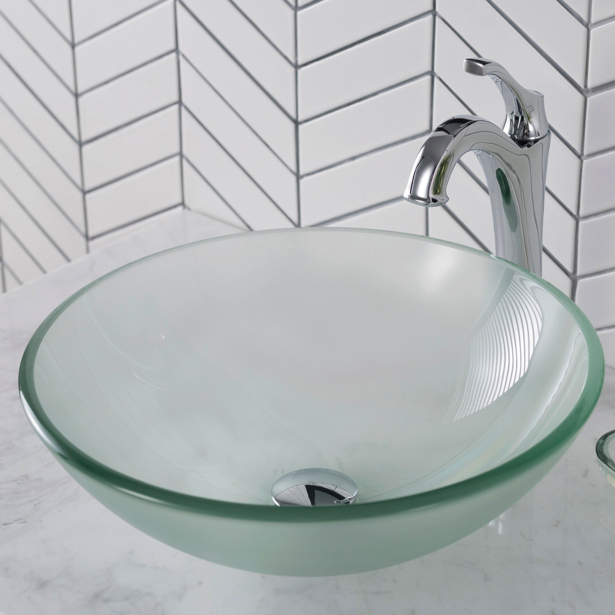 3. Sinks, Sinks and More Sinks
A bathroom sink is an excellent way to add unique personality to a very personal space. Perfect for the master bathroom, an undermount sink is installed below the vanity top for a seamless look. Water and debris can easily be wiped from the countertop surface into the sink for easy cleaning, and the space underneath the sink allows for more storage. For a guest bathroom looking for a bit more style, top-mounted and vessel sinks sit on top of the counter or vanity. Due to their positioning, they're also much easier to switch out if needed. Last, for extra small spaces such as a powder room, pedestal sinks free up valuable floor space and exudes a more classic and sophisticated look.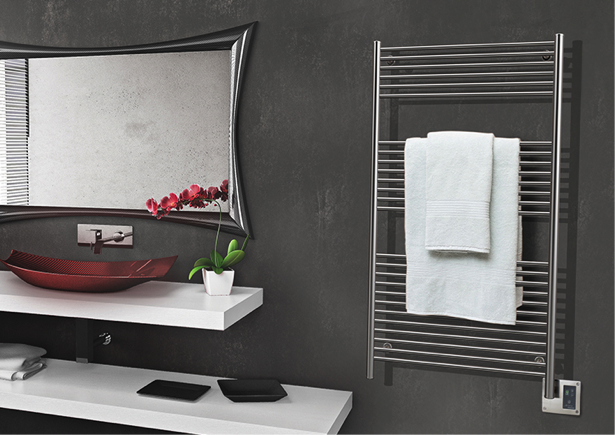 4. Some Like It Hot
If you live in a colder climate area, or simply just like to stay warm after a shower or bath, consider adding warm tiles or heated flooring to your bathroom. Warm tiles are safe for stone, ceramic and engineered flooring, are easily installed over your subflooring and can be personalized to your temperature preferences. If you enjoy that warm, fresh out of the dryer feeling for your towels, heated towel racks are fast, easy to use and are lower power consumers. They are also available in a variety of sizes and styles to accommodate individual needs.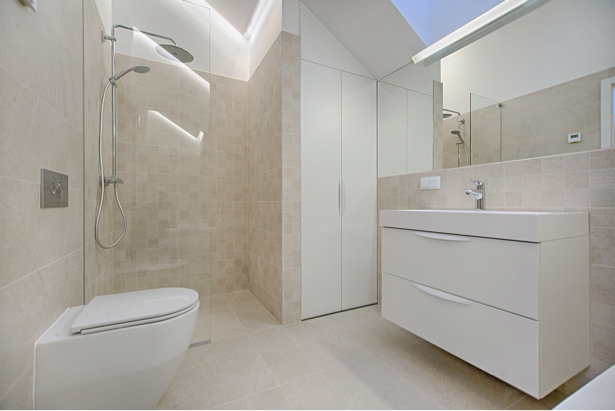 5. Good Lighting Is Important
Even if you're not big on selfies, ample lighting is still essential for helping you to see what you're doing while brushing, combing or applying makeup. If you're installing windows, opt for a higher location or frosted glass to let natural light in while still prioritizing privacy. When it comes to lighting, take into consideration the aesthetics of the fixture and be sure to choose LED bulbs for the crispest light that is also energy efficient. For proper placement, try to avoid direct-down lighting that can be harsh and unflattering.
6. Shelves or Shower Niches?
Shower shelves and niches are a seemingly small element that adds an impactful design element to the shower or shower/tub hybrid. Shower niches are a permanent recessed shelf in the wall of your shower for storage, but also allow for the opportunity to get creative with tile. Consider using the niche to break-up the continuity in your shower walls with decorative glass mosaics that add color and texture to the space. If niches aren't an option, shelving from the RetroFit Bath Accessories collection can be installed right into the corner of existing tile and shower walls without any cutting. The most important factor to consider is an ideal height that prevents you from reaching or bending down.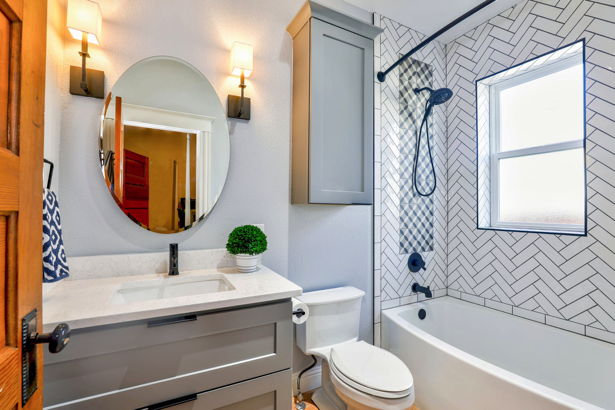 7. Choosing the Right Toilet
Last, but certainly not least, is picking the right toilet. From self-cleaning toilets, to water saving vessels, there are a variety of options on the market today to suit your individual needs. Round front toilets feature a more compact design for small spaces, while elongated front toilets extend further out for added comfort. Standard toilets are 15" high, but opting for a taller toilet between 17" and 19" are much better for the back and knees of taller folks.
For more home remodel tips and inspiration, following Tiles Direct on Pinterest, Facebook, Instagram & Twitter!