Give your home's exterior a dramatic boost with porcelain tile paneling from Tiles Direct. Rather than having to replace, refinish, our repaint your siding every 10-20 years, an exterior rated tile will stand the test of time as a low maintenance solution that is as durable as it is beautiful.
With so many different looks and styles to choose from, your home can become the main attraction on your block. Read on as Tiles Direct reviews some of the latest trends in exterior wall applications.
Create an Unmistakable Look with Ledger Stone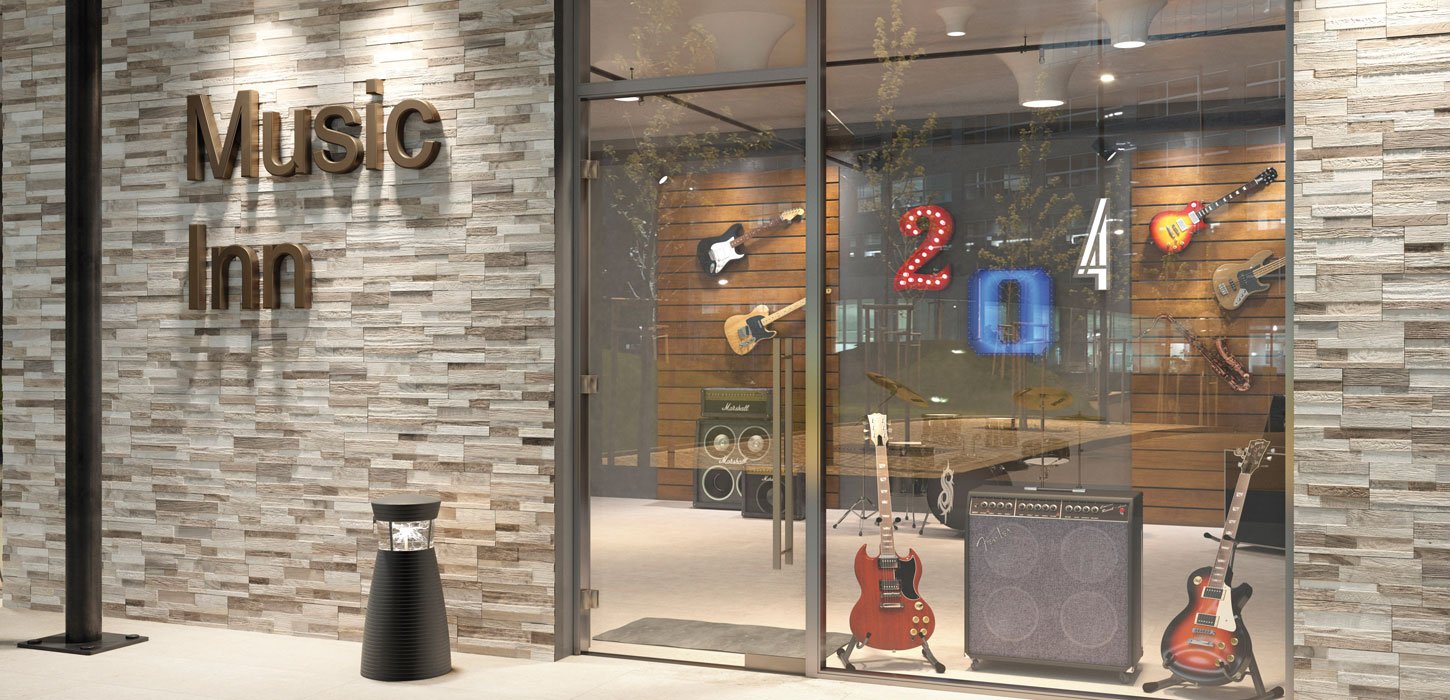 Wall Art Sand Decorative 3D HD Porcelain 6x24 from Tiles Direct.
Installing ledger stone outside of the home is a one trend that isn't going away anytime soon. The striking combination of horizontal lines and natural finishes creates a look that can pull off an all-in-one contemporary and rustic appeal. With the popularity of ledger stones continuing to rise and the manufacturing abilities of modern ceramics, choosing a porcelain remake of a classic stone sets the stage for a long-lasting product with very little maintenance.
Go for a classic, natural-stone look porcelain ledger stone, such as Rondine Ceramica's Cubics collection, or stay traditional to outdoor décor with a stacked wood-look such as the Wall Art collection. These collection's will have the outside of your home or business looking extremely natural and unmistakable.
A Classic, Yet Modern, Brick Wall
Bricklane Red 3x12 by from Tiles Direct.
Brick homes are classically beautiful, however the upkeep of the true masonry can get expensive. Bricks are extremely vulnerable to moisture, tending to fall apart and change color overtime. The cost of repairs are high (and not to mention time consuming).
Choosing a brick-look porcelain can resolve all these issues. Exterior rated porcelain can withstand extreme temperature changes without expanding or contracting. It's also UV resistant, meaning the color selected will never fade even after years in the sun.
For a truly authentic brick-look, Marca Corona created the Bricklane collection. This exterior rated porcelain is available in four natural brick-inspired colors in two shapes that will add an elegant rustic charm without the hassle of maintenance.
Add a Pop of Color and Pattern to Stand Alone Walls
Azul Scallop Mosaic from Tiles Direct.
Have a free-floating wall located in your backyard? Use tile to make it stand out! These walls are great additions to create shading for outdoor dining and kitchen areas. Using tile can make this wall not only feel like a necessity, but also a decoration!
The Azul Scallop Mosaic by MS International from Tiles Direct creates a statement piece to this rustic chic outdoor kitchen. This porcelain tile creates a unique and eye-catching pattern for walls, backsplashes, and those stand-alone walls.
A Concrete-Look Castle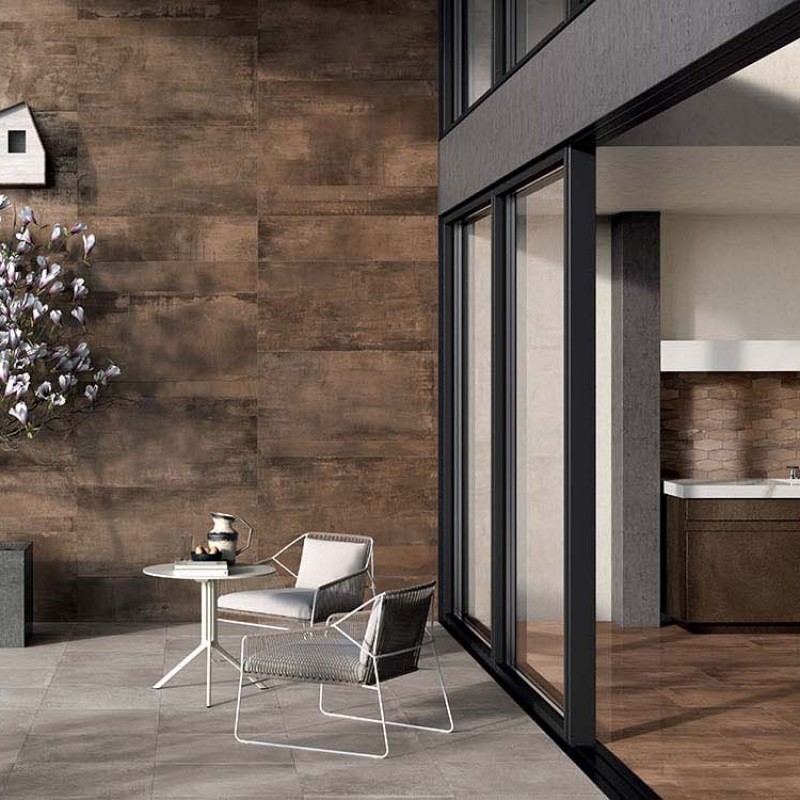 WALLS: Interno Rust 12x48. FLOORS: Interno Silver 24x24 from Tiles Direct.
Create a home suitable for royalty with a concrete-look inspired porcelain. Concrete has been used for centuries, known for its sturdiness and great protection against inclement weather conditions.
However, concrete can be difficult to maintain due to the porous nature of the material leading to the plausibility of staining. Get the same industrial look without the aggravation with a concrete-look porcelain collection. The new Interno 9 collection from Tiles Direct combines the graphics of metal and concrete to create a truly one-of-a-kind look that will stop neighbors in their tracks!
Tiles Direct has all your tile needs to create beautiful, effortless exterior walls. For more information on our tile selection or if you have any questions about which of our options is best for you, call us up at 407-730-0025 and we will be happy to answer your questions.