Ceramic, porcelain and glass tile present limitless opportunities for integrating your personal design style into any room of the home. Think lively motifs on the walls of your kitchen, a bathroom outfitted in a tranquil pattern or a backsplash designed with a unique configuration. From alluring shapes in stunning hues to fun patterns and colors, TilesDirect.net provides a geometric breakdown of products that will inspire you to turn your home into a personal haven.
Arabesque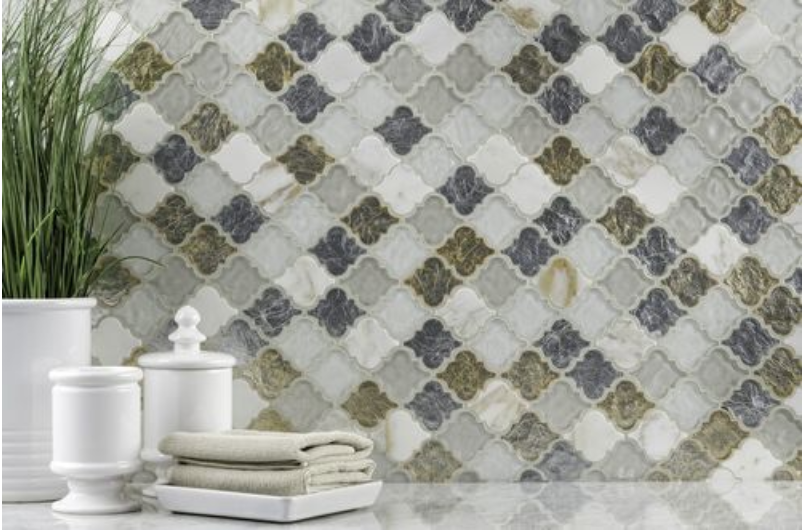 Arabesque is an abstract pattern of curving lines inspired by nature. The design can be traced back to the ancient Middle East, where arabesque shapes were prominent in places of worship. Over time the pattern made its way to Europe via Italy, then north into Spain, where it was further developed for use in intricate rugs and fabrics.
Today you can find this pattern on an assortment of pillows, curtains and, yes, even tile. Chic Tuscan Arabesque 12x12 Mosaic by Anthology Tile is an exquisite glass mosaic that adds sparkle, shine and Mediterranean flair to backsplashes. This tile would make a perfect addition to any kitchen, bathroom or bar!
Hexagon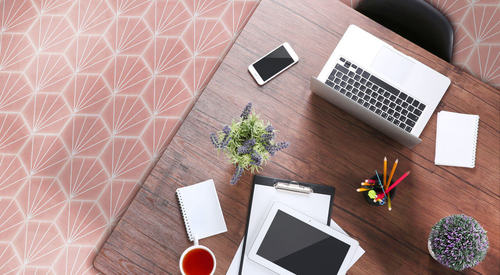 Hexagon tile became popular in the 1920s when bungalow homes were all the rage. Back then, the most common tile colors in this shape were black and white. One hundred years later the shape has emerged once again, only this time, with complex patterns and vibrant colors that can be incorporated into any look. The thin "radar" or "star-burst" stripes found in Hiralgi's Geometric Striped Pink Porcelain Hexagon 6x7 tile truly perks up any space.
Fan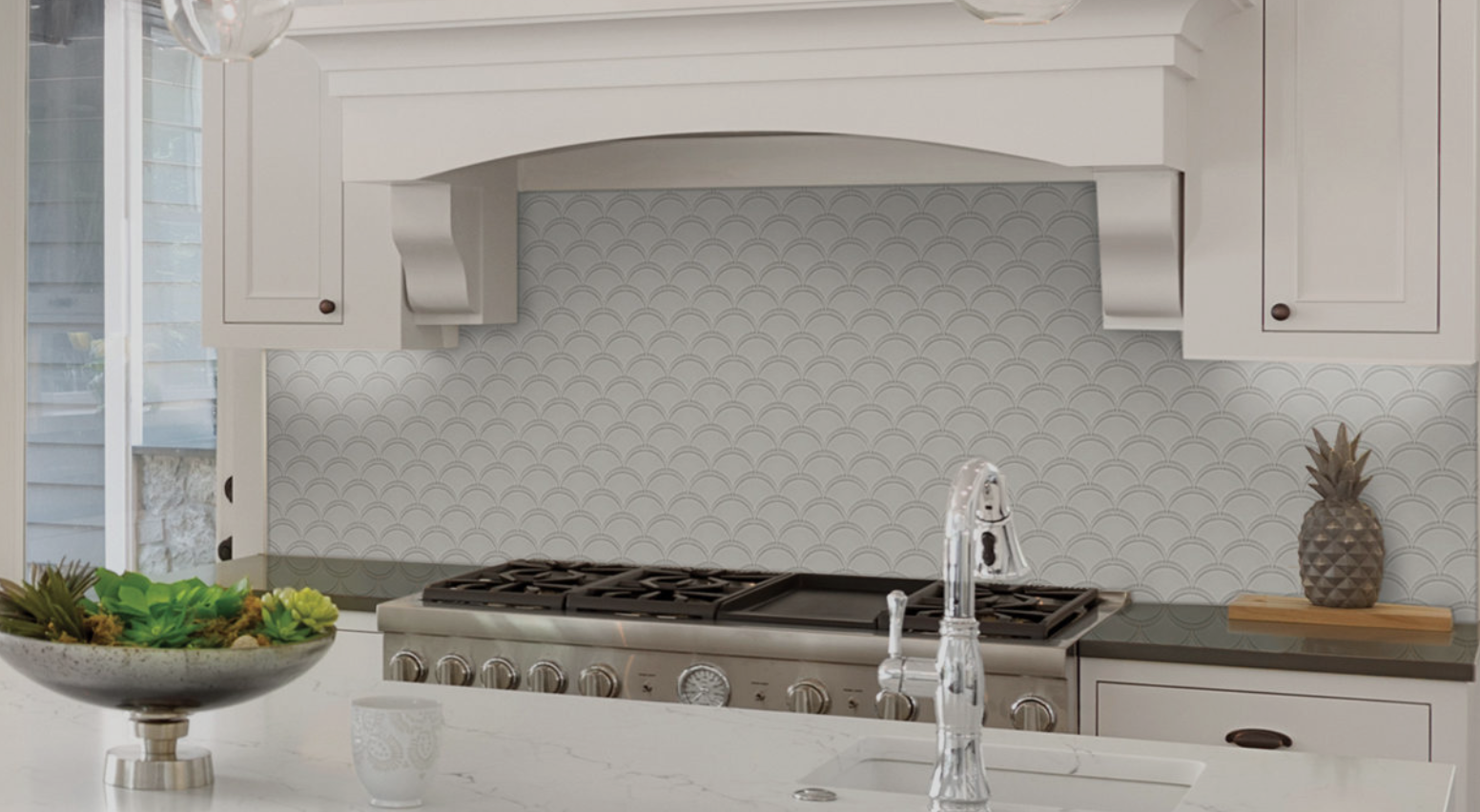 Fan shape tile, also referred to as scallop or fish scales, brings an element of whimsical flair to spaces and is often used to lend some personality to walls or to create an eye-catching backsplash. Element Skylight Scallop Glass Mosaics by Anatolia Tile & Stone brings a cool, calm serenity to interior spaces with a shape and color combo that evokes a dreamlike oasis. This tile is available in varying shades of grey, beige and white.
Leaf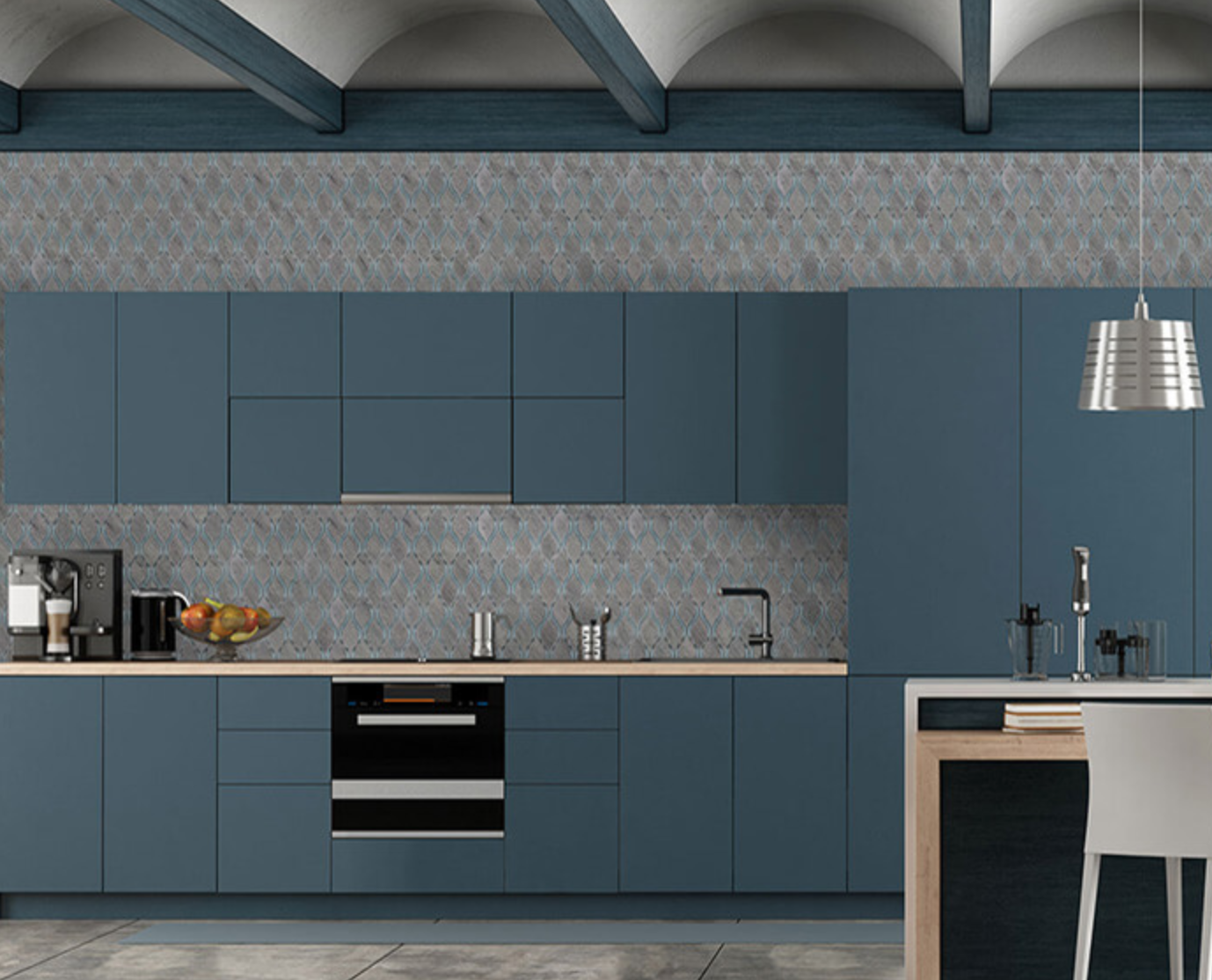 Many of the latest design trends focus on bringing the outdoors in. From indoor herb gardens to kitchens with undisturbed panoramic views of nature, everyone wants in on the great outdoors.
For a take on this trend, try using leaf-shaped tile. Euphoria Ambiance Serenity by Anthology Tile is made using a new and unique process of hand-poured and molded translucent glass. When light hits this tile just right, it mimics the look of a flowing river bestrewn with leaves. How serene.
Subway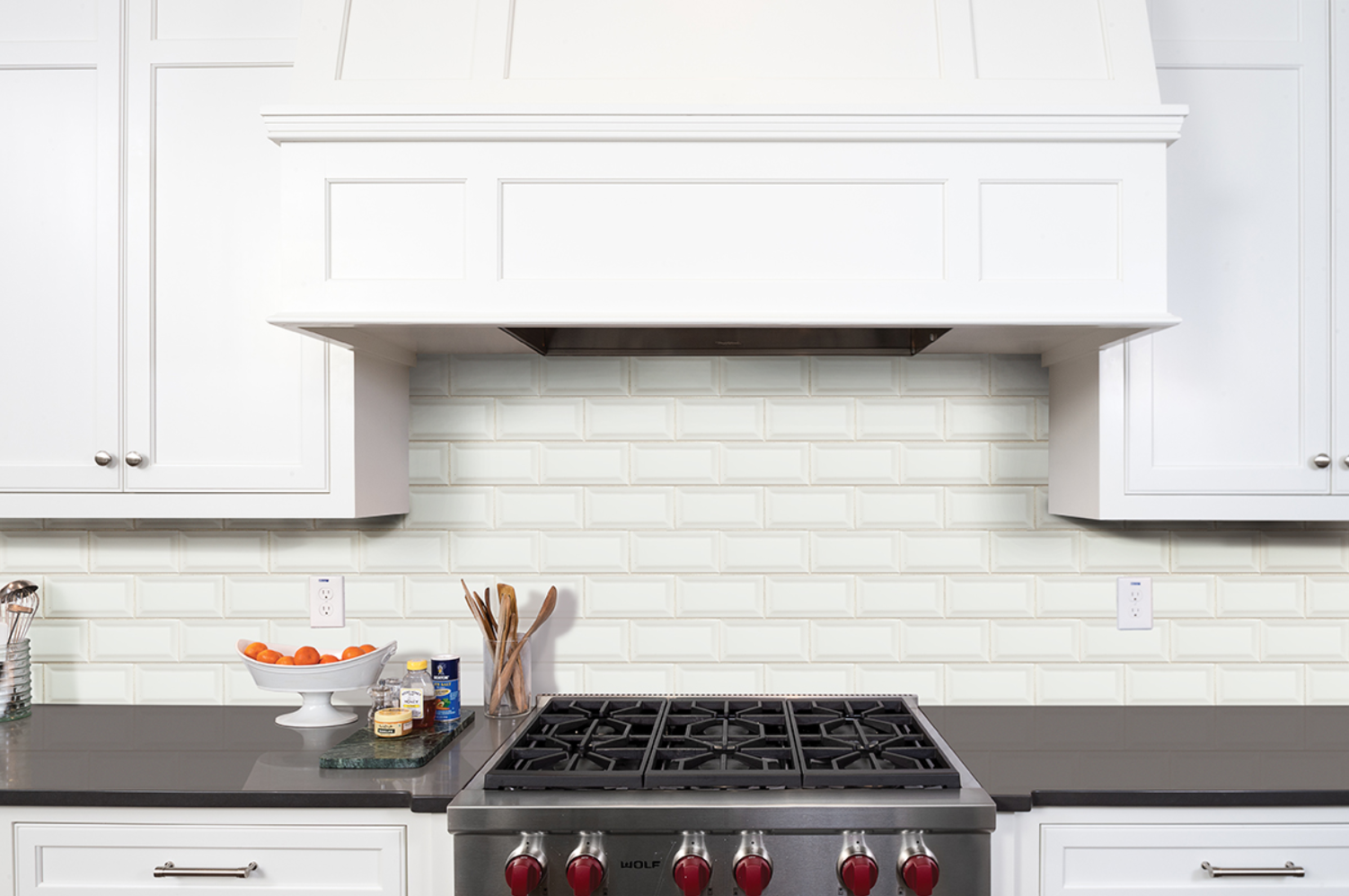 This classic staple was first used with the advent of the New York City subway system. Soon after, the shape was seen all throughout homes in the city, and eventually, the world. Over time the shape has progressed and is available in a wide range of formats and sizes. Domino Gray Glossy Beveled Subway Tile 3x6 by MS International incorporates dimension and a high gloss finish for modern take on this classic shape.
Square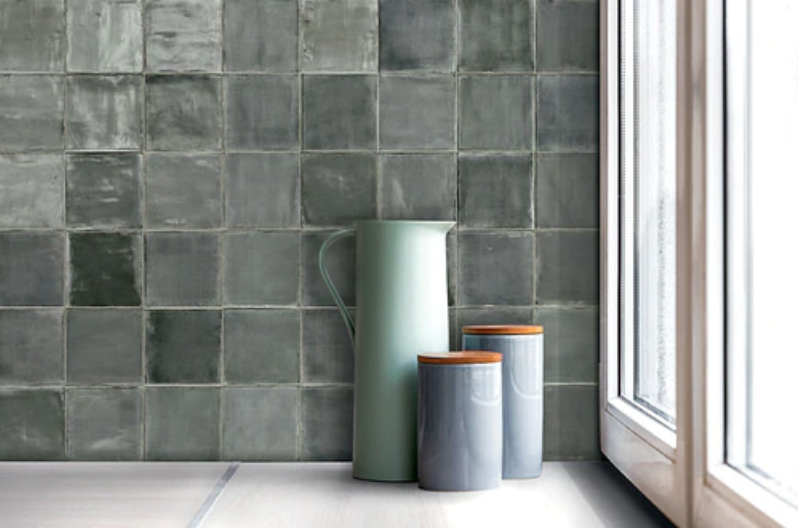 Like subway tile, square tile is another classic staple that can be used in any room in the home. This shape can be laid in a straight pattern (also called a stack bond) or in a diagonal pattern, where tiles are turned 45 degrees before being laid.
Tsquare Fresh Thyme Glossy Ceramic 6x6 Wall Tile by Sartoria is new to TilesDirect.net. This tile is available in a variety of colors like black, grey, taupe, blue, and green, shown below.
See something you like? Purchase it today on TilesDirect.net! For more tips and design inspiration follow Tiles Direct on Facebook, Instagram, Pinterest and Twitter!