There are many benefits to purchasing discount tile from an online retailer as opposed to a brick-and-mortar store. The obvious motive being the ability to design the house or commercial space of your dreams from the comfort of your home. Purchasing tile online also gives you the freedom to make the project entirely your own without the need for a third party.
Tiles Direct has come up with a list of key factors to consider when purchasing tile online to ensure you have the easiest online tile shopping experience possible.
1. Order A Tile Sample
Featured Sample Tile: Tiles Direct Terrazzo Collection.
One of the most important steps to ensure a smooth online purchase of tile is ordering a sample - and is also the most fun part! Mix and matching with swatches of fabric, paint, and other accessories to go with your tile is important when bringing a project together. With so many options to choose from, it is important to actually see the product in person to ensure it is the right selection for you.
There is nothing worse than ordering a product online and having to go through the process of returns once you realize it is not the color or size you were looking for. With most online purchases, it is easy to package the product back up, put a shipping label on it, and return it to the manufacturer. With tile, the process is a bit different. The weight of tile can be extremely heavy depending on the product, and with heavier shipments, come heftier prices. Avoid the hassle of returning an order altogether by ordering a sample.
At Tiles Direct, you can order up to six tile samples for free, just pay shipping! Read more about Tiles Direct's sample policy here.
2. Ordering the Right Amount of Tile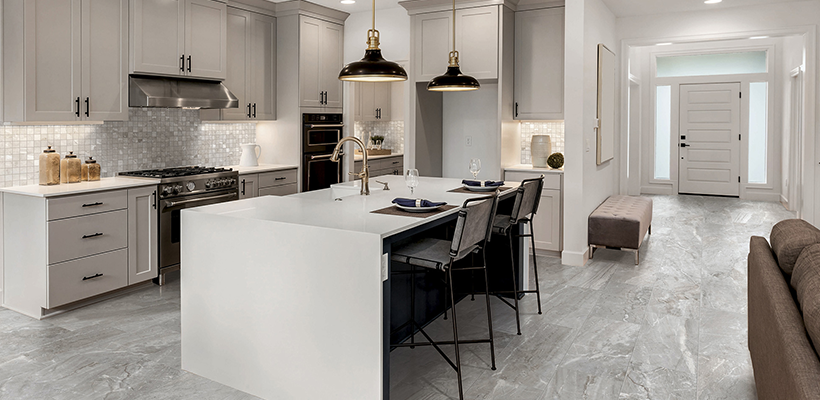 Featured Wall Tile: Milestone Marbles Oniciata Grey 2"x2" Mosaic Matte. Featured Floor Tile: Milestone Marbles Oniciata Grey 12"x24" Matte.
When ordering tile for a project, it is crucial to order the correct amount to complete the space the first go-around. First measure the area that you plan to tile, whether that be an entire floor, a backsplash for your kitchen, or an area as small as a shower niche. Once you determine the square footage, be sure to read the specifications and installation guides of the tile you are purchasing. It is recommended to order 10% more tile for breakage and cuts that may need to be made to get all those nooks and crannies.
When it comes to porcelain, ceramic, glass and stone tiles, these products are created in what are called "lots." Lots are almost like batches, and depending on the batch, the shade of the tiles may vary. Avoid complications with not only having to wait longer to complete the project, but also having the tile off in color. Be confident in your measurements by confirming with a certified tile installer.
For LVT, ceramic, porcelain, and natural stone resources, click here.
3. An Expansive Selection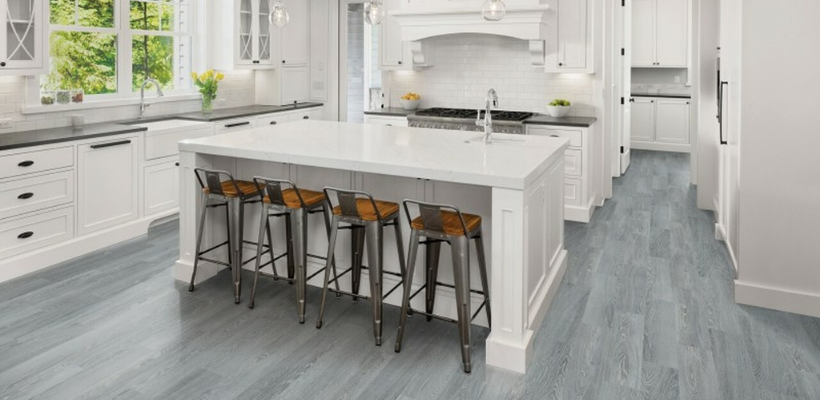 Featured Floor Tile: Anatolia Tile & Stone Aspen Ash 6"x36" Matte Rectified. Featured Wall Tile: Anatolia Tile & Stone Element Ice Brick Mosaic 2"x6" Glossy.
When looking for a reliable online tile retailer, it is important to be certain that the website has an expansive selection of tile available. Having an array of products is a strong indicator that the retailer has the proper connections to make the online purchasing process as smooth as possible.
The more product available also makes room for more creative liberties! Discover your ideal style to turn a house into a home with the perfect material, color, shape, and look for you! Have a tile you love but can't find? You can reach out to customer service, and they will do their best to assist anyway they can!
4. Affordable Pricing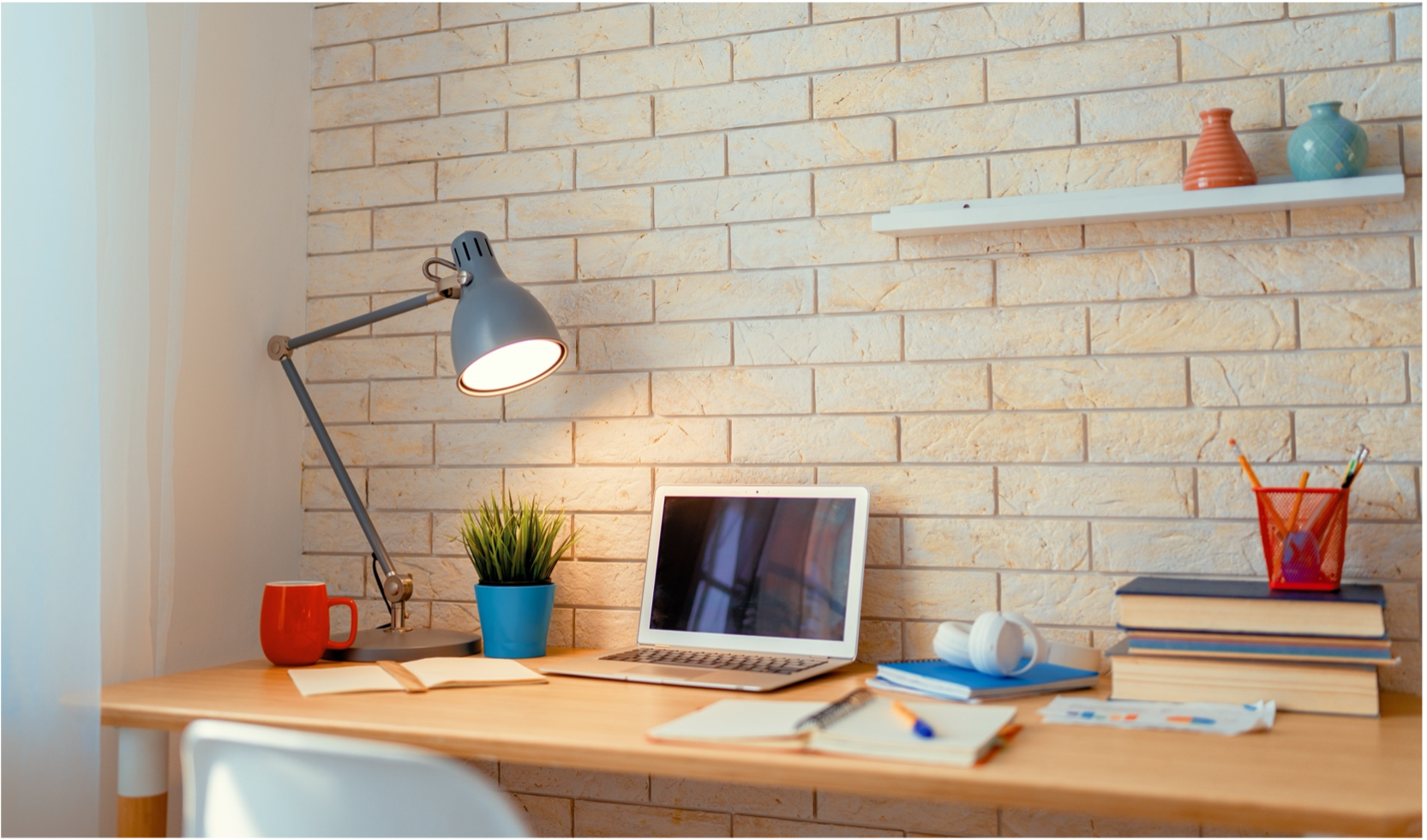 Featured Wall Tile: Gleeze Bianco 3"x8" Struttura Eye / 3"x8" Field Tile Glossy.
Pricing in the tile industry significantly fluctuates. Depending on where you are purchasing your tile selection from, prices will vary in terms of the actual product, but most importantly, freight. Depending on how and where the retailer sends the tile from, ultimately determines how expensive the process will be.
Since 2011, Tiles Direct has been the go-to online source for ceramic, porcelain, stone, glass, cement, and more. Our longstanding relationships with the world's most sought after tile manufacturers allow us to provide our customers with premium products at the best prices. Find a tile cheaper somewhere else? Our customer service team will try to provide you with the best possible solution so you get the service you deserve from the time your tile is purchased to when it arrives safely at your door.
Looking to start your next renovation from the comfort of your home? Follow Tiles Direct on Instagram, Twitter, Facebook, and Pinterest for the most up-to-date design trends and products.