With the recent change in the real estate market, there is an urgency to get homes renovated and up for sale. Let's face it, buying a home is an investment and making sure you to take the proper measures to come out on top is imperative in your own home-purchasing process.
It is important to recognize your goals when upgrading a home for resell. Are you just flipping the home? Do you plan on staying there for a few more years? All of these factors will determine how you may want to consider going about renovations.
Read on as Tiles Direct lists some of the most valuable renovations for the home with tips and tricks on how to get there.
Modernize the Kitchen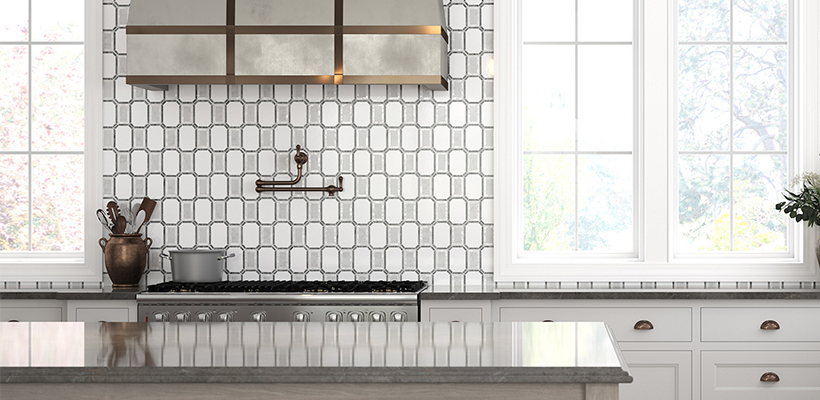 Featured Product: Anthology D-Lux Pearl Avignon Pearl White Polished Mosaic 9"x12" from Tiles Direct.
The kitchen, as some would say, is the heart of the home. Family gatherings, meal prep, and most mornings will begin here. Everyone loves a modernized kitchen, and choosing to upgrade before resell will improve the overall feel of the home.
Adding a fresh kitchen backsplash shows that this heart of the home was cared for in some style! There are so many different styles and options to choose from when renovating. One staple kitchen backsplash that is never frowned upon that adds great value is a subway tile backsplash. The key is to select neutral colors that anyone could enjoy.
It is also important to update appliances. Adding a new stove, microwave, fresh hardware, and cabinets will elevate the kitchen drastically. According to Ramsey Solutions, the national ROI for a major upscale kitchen remodel is almost 54%. After all, it is all in the details!
Browse Tiles Direct's curated selection of kitchen tile here.
Restore the Bathroom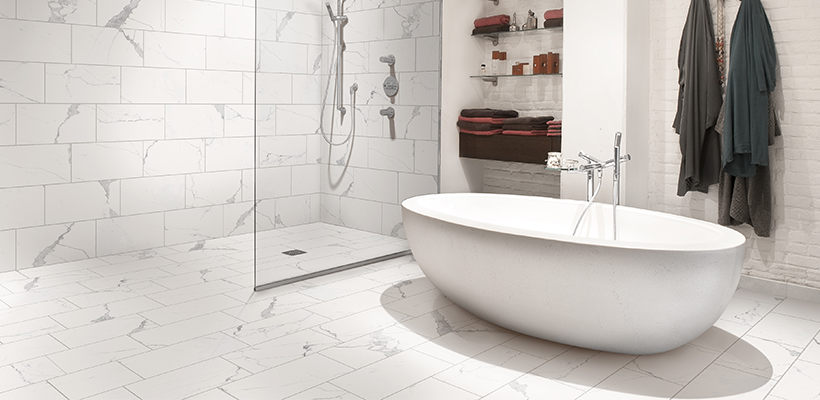 Featured Product: Milestone Luxury Calacatta Rectified 12"x24" from Tiles Direct.
Another room with a proven increase in revenue at resale would be restoring the bathrooms of the home. Buyers often rate bathrooms as some of the most important aspects of the home, looking for the perfect size and numbers available within the residence.
The same rules apply in the bathroom as they do the kitchen when it comes to renovations. A little goes a long way with upgrading the hardware, paint, and utilities of the restroom. According to the RenoFi Renovation Index, on average, you'll be able to recoup somewhere between $13,688 (64% of the project's cost) for a midrange remodel and $37,995 for an upscale remodel. If done right, a remodel can see a massive return.
Choosing to install porcelain tile on the walls and floors provides a longer life span for the entire room! Try an encaustic-look tile if going for a wallpaper-effect or select a marble-look tile for a style that is both classic and contemporary. There is so much that can be done to this tiny space to take your façade to the next level.
Browse Tiles Direct's curated selection of bathroom tile here.
Add A Mudroom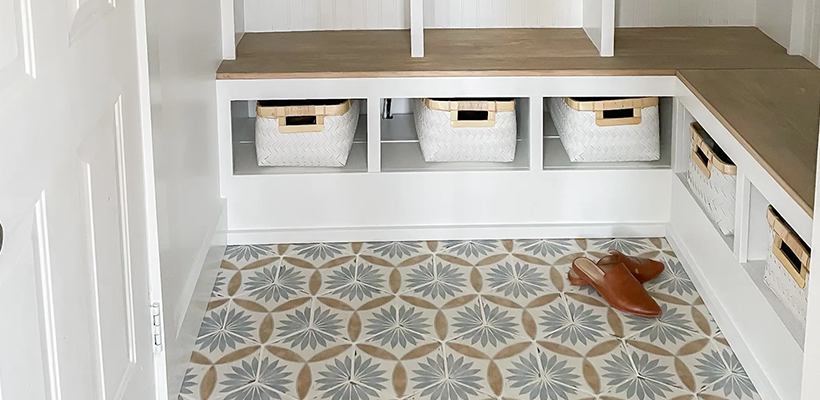 Featured Product: Bohemia Miranda Porcelain Hexagon 8"x10" from Tiles Direct. Mudroom Design: Fraiche & Co
One popular modular feature that benefits the home is adding a mudroom! A mudroom is classified as a home's secondary entrance dedicated to removing coats, shoes, and wet articles of clothing.
According to US Realestate News, most homeowners pay an average of $12,000 when adding a mudroom to a pre-existing layout if it is a basic design. The desire for a mudroom can increase the value of the home 5.7% according to Open Door.
The key to a good mudroom is storage! Be sure to add extra cabinets and hooks to hang any unwanted garments. Opting for a more rustic, worn flooring installation can help to cover any dirt and "mud" that gets tracked in.
Create A Backyard Oasis
Featured Product: Mood Wood Grey Grip 2CM Paver 12"x48" from Tiles Direct.
Homeowners love a space they can entertain guests and what better place to do that than in the comfort of your backyard! There are many great features that can be added to the backyard to obtain a more desirable destination.
Adding a patio or deck to the home provides a more comfortable place to relax. Utilizing a durable product such as porcelain pavers provides long-lasting durability with minimum upkeep. Opt for a wood-look porcelain paver for patios and decks. Including outdoor furniture, fireplaces, kitchen, and activities all add value to the overall worth of the home.
Having an outdoor pool is also a desired feature in a home. Keep the surrounding area safe and secure with concrete-lookand marble-look porcelain pavers. The 20mm thickness and grip finish provides extra strength and acts as a slip-resistant surface.
Read Tiles Direct's blog on the many tips and trips to revamp your backyard with porcelain pavers here.
In theory, any minor improvements done to your humble abode will add value when it comes time to resell. Taking the extra measurements to make the most out of the sale will make your home stand out amongst the others.
For more interior design tips, tricks, and all things tile, follow Tiles Direct on Instagram,Twitter,Facebook, and Pinterest.