Porcelain tile is one of the most durable options a homeowner or business could select as a flooring option. Porcelain flooring also happen to be one of the easiest to maintain! These hardwearing surfaces are scratch, stain and slip resistant - but choosing to give your floors extra care will achieve optimal affects throughout the space.
There are three main porcelain flooring options: unglazed, glazed, and textured. Each option has a different care and maintenance plan and it is important to know how to take care of them so that they last as long as possible.
Read on as Tiles Direct highlights the best care and maintenance for your finished porcelain floor tile.
Unglazed Porcelain Floors (Matte)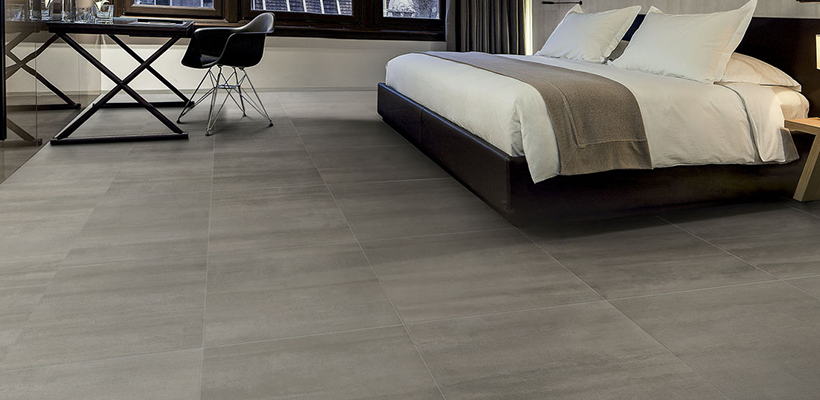 Featured Product: Unicom Starker Overall Velvet Matte Porcelain 12x24 from Tiles Direct.
Unglazed porcelain tile is most popular when selecting flooring. Unglazed porcelain tiles are made by tightly pressing silica, clay, and other materials together and firing them at extremely high temperatures. The result is a tightly packed, dense porcelain tile that is resistant to water.
Maintaining matte finished porcelain also happens to be a breeze! Weekly sweeping is encouraged to further prevent scratches and stains. It is important to remove any dust and dirt prior to mopping solutions to prevent inconsistencies on the surface. Mopping regularly is also recommended to keep floors looking new.
For weekly or biweekly mopping, using water and vinegar will keep porcelain tiles appearing brand new! When looking for a more intense clean, Fila Heavy Duty Cleaner can be diluted in water for the best results. It is important to remember to dry unglazed flooring with a dry mop or towel to staining on the surface.
Glazed Porcelain Tile (Glossy)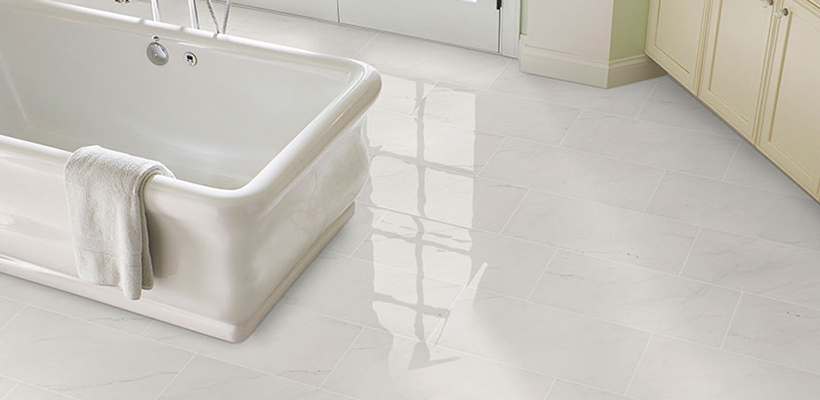 Featured Product: MS International Aria Ice Polished 12x24 from Tiles Direct.
Ever see those mesmerizing floors that reflect like glass? Odds are that was a glazed porcelain floor. In most instances, porcelain flooring is treated with a melted glass glaze, which is poured over the surface making it both impervious to liquids as well as most stains. Further care and maintenance only prolong the longevity of these stunning tiles!
The same care and maintenance rules apply for glazed porcelain, with one less step. It is not required to dry your floors with a towel, as the glaze creates its own surface protectant from water. It is important to note that most glazed porcelain tiles are only rated for residential flooring installations with light foot traffic. It is vital to check with the manufacturer of the glazed tile you select to ensure it is suitable flooring applications.
Textured Porcelain Tile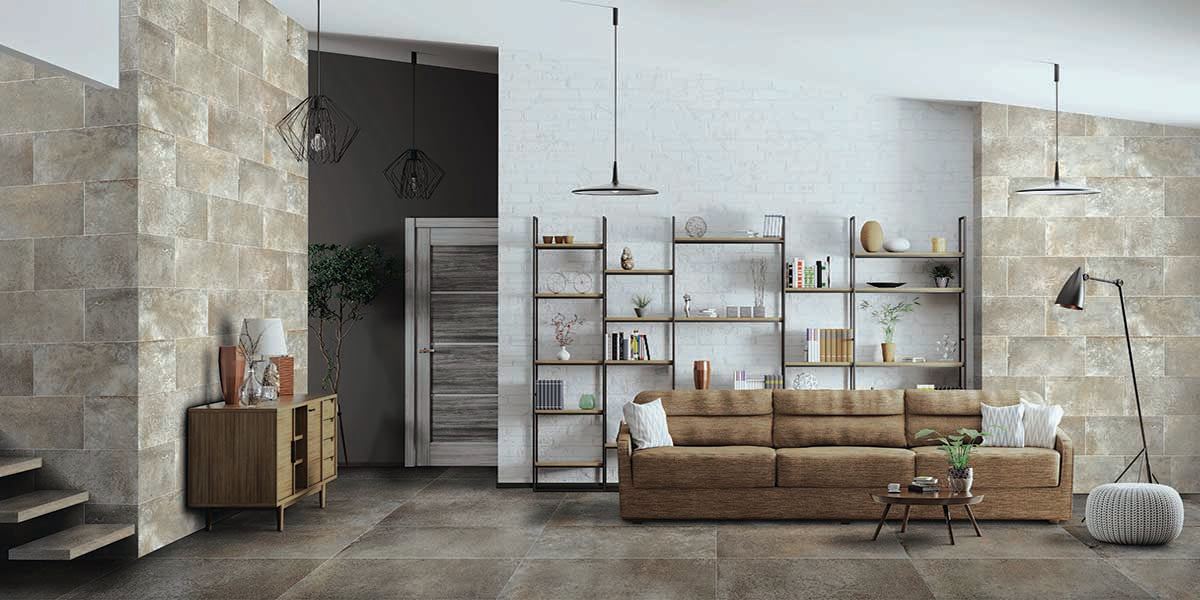 Featured Product: Iris Ceramica Brooklyn Cemento Toupe Textured 12x24 from Tiles Direct.
Textured porcelains are often those that are created to look like wood, cement, and other natural elements. With a textured surface, warranted dust and debri may be hidden in plain sight. It is important to get the nooks and crannies of your tile for optimal cleanliness.
To get those hard-to-reach surfaces, try using a flared broom and sweeping in one direction. Sweeping in one direction will cut your time in half as you won't have to go over the same spots.
Just as all other porcelains, after sweeping is mopping. With textured surfaces, it is important to use a microfiber mop and a mild solution that's safe for the surface. With a textured surface, allowing the solution to stay on the floor an additional 10-15 minutes will absorb debris stuck to the surface. Drying the surface with a microfiber cloth is also encouraged to prevent seepage.
Don't Forget Grout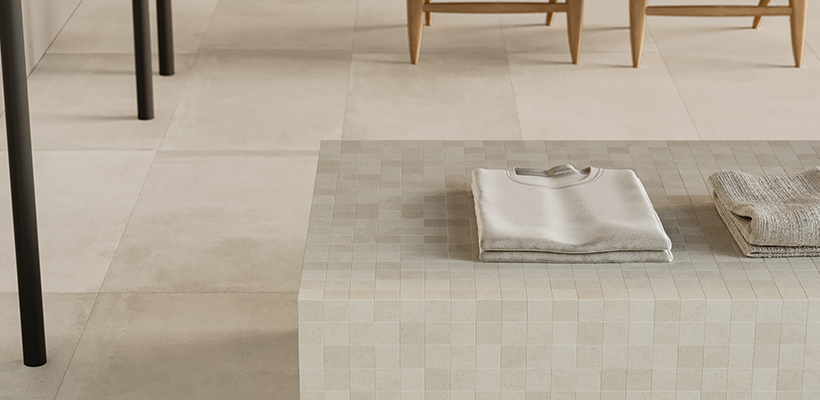 Featured Products: Anatolia Tile & Stone Industria Zinc Mosaic 2x2 & Zinc Matte 32x32 from Tiles Direct.
A step that is often overlooked and makes a world of difference in consistently cleaning grout lines. Grout lines are where most dirt and debris will get trapped, and can cause your floors to look dingy and outdated.
It is important to use a cleaning solution specifically designed for grout, such as the Miracle Sealants Epoxy Grout Film Remover for best results. With a bit of elbow grease, scrub the solution into the grout with a cleaning brush and allow it to soak for 15-20 minute. Remove the remnants with warm water and your surfaces will look brand new!
As durable and sustainable as selecting porcelain tile for your flooring material is, giving this surface the extra tender love and care it needs will allow you to enjoy its beauty for years to come!