Porcelain tile is already a mainstay in many homes, loved for its long-lasting durability, and easy to maintain nature. However, this material is a lot more versatile than most people give it credit for. Porcelain has far more applications than simply plain bathroom tile.
If you're undergoing a new home renovation project and you were thinking about adding a more stylish design or an exotic variety of tile, you might be surprised to learn that porcelain can actually meet all of your needs. This incredibly adaptable tile comes in a multitude of different colors, shapes, patterns, and mock textures that are ideal for just about any purpose you can imagine.
The best part is, unlike other varieties of tile that may be less suited for certain situations, porcelain is a true all-purpose tile. You can be sure that wherever you implement it, this tile will be able to endure rigorous usage while retaining its beauty and integrity.
This guide will help inspire you with several unique and useful ideas that will show you just how versatile porcelain tile can truly be. Whether you are trying to create a more artistic look in your kitchen with some tile accents or are planning a full-scale bathroom remodeling project, porcelain may be just what you're looking for to provide both the practical as well as the aesthetic qualities you need.
Wall to Wall Bathroom Tile
Forget implementing a meager backsplash or even the classic half wall tile design for your bathroom. For a much more modern, sleek design, you can utilize beautiful porcelain tile options in a wall-to-wall design that will look incredible and make your bathroom even easier to clean.
With a wall-to-wall floor-to-ceiling tile design in your bathroom, you will feel as if you have stepped into a luxury hotel room. One of the greatest benefits of this kind of tile design is that it makes smaller rooms appear somewhat bigger, which makes it the perfect option for compact spaces.
Clearly, you will have to weigh the cost of such a project in comparison to utilizing a more traditional half wall design, but there are certainly cost benefits of wall-to-wall tiling, which include easier maintenance and less need for renovation over the years. One other important point to note is that you can achieve this beautiful look at a great price with the affordable porcelain tile options we have here at Tiles Direct.
Because there are so many different colors and styles of this kind of tile to choose from, you can create just about any look you can imagine with a wall-to-wall design convention. From traditional white subway tile to marbled blues and beiges for a more refined, luxurious appearance, you aren't limited by only a few choices. Our online store carries dozens of unique and stylish tiles that will look amazing covering all of the walls of your bathroom.
Rustic Brick and Wood
Porcelain tile has been evolving in recent years to meet the demands of homeowners who want gorgeous and practical options for their homes without breaking the bank. To that end, you can now find these tiles in an ever-increasing variety of realistic organic and inorganic textures, mimicking the appearance of other kinds of wall and flooring options.
If your home sports a more rustic style and you would like your bathroom to match without wondering how on Earth you would make wood paneling work, or how you could justify knocking out the walls just to replace it with bricks, you're in luck. Porcelain provides an array of options that include hyper-realistic woodgrains and even red brick motifs to satisfy even the most unconventional bathrooms and kitchen designs.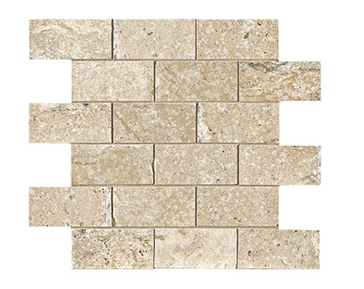 While there is a noticeable charm to wood paneling and aged brick walls, these materials aren't often as practical and as easy to maintain as tile. What's more, you wouldn't want to use wood as a backsplash in your kitchen even if it would look incredible. These are the limitations of certain materials that you don't have to concern yourself with when it comes to tile.
With the right high-quality tile, you can create the exact kind of rustic or farmhouse look you want with none of the potential drawbacks. Implement a charmingly distressed wood flooring look in your kitchen or bathroom, or replace the walls of your shower with lookalike brick. Porcelain gives you the ability to create virtually any look you want in your home without any of the potential negatives.
You don't have to stop with wood and brick, however. Porcelain has been adapted to fit a wide variety of needs and therefore comes in a growing number of styles. You can find porcelain tileoptions that mimic the appearance of sandstone or even natural slate. This kind of versatility is hard to come by in other materials, making porcelain truly stand out if you are searching for a more artistic option for your home.
Vary the Depth
Typically, this is something that you go out of your way to prevent: uneven tile placement. However, used in an artful manner, you can create a dynamic or abstract look anywhere in your by using actual 3D tiles. With 3D tile, you can create an array of stylish and unconventional designs in your home with relative ease.
A 3D look can give your room a sophisticated and intriguing aura that's both artistic and inviting. Raised or 3D tile also works particularly well for backsplashes and other areas where you commonly see smaller tiles and more dynamic patterns. The smaller space affords a greater level of creativity while the raised effect provides visual appeal that works well for borders and accents, though it's important to keep in mind that the surface of certain 3D tiles can be harder to clean, so these tiles may work best in areas with limited moisture exposure.
The Marble Aesthetic
Always dreamed of living in a house full of marble but not exactly thrilled at the prospect of how much it would cost to implement? Marble has a long history of association with luxury, due mostly in part to its sheer beauty. There's something quintessentially luxurious about the organic patterns and style of high-quality marble tile.
When used throughout a home, marble can certainly stand out and help create an atmosphere of luxury and refinement, but it's not a practical option for several reasons. First is because marble is perhaps one of the most expensive varieties of tile in general, and second because it is difficult to maintain in comparison to durable tiles like porcelain.
Authentic marble certainly has an appealing look that makes it hard to resist even with its comparatively large price tag, but the good news is that you really don't need to use marble to get that signature look. There are high-quality porcelain tile options that meticulously mimic the appearance of marble to such a degree that it would be hard for anyone but tile experts or stone specialists to tell the difference. Plus - no routine sealing is required!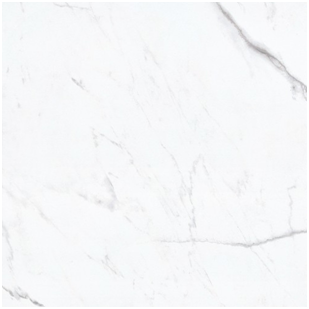 Not only are there gorgeous tiles made to look exactly like marble, but these varieties also retain all of the beneficial traits of porcelain and none of the drawbacks of actual marble. They are extremely durable and water-resistant, suited for all areas of your home, and don't require as much upkeep as marble.
You might be inclined to presume that there are limited styles for this kind of tile and that you won't be able to find a faux marble variety that fits your home or your expectations, but this is hardly the case. Here at Tiles Direct, we carry a wide selection of porcelain marble tiles suited for small or large projects alike. You can implement them in any fashion you want to create a beautiful marble aesthetic all over your home at a fraction of the cost of actual marble.
Accents Everywhere
Another interesting and useful way to utilize porcelain tiles is to create attractive accents around your home. When it comes to small areas of your home that could benefit from a little color or artistic flare, there's no easier way to enhance them than with tile.
Tile accents are an excellent way to create borders around backsplashes, create divisions between tile and drywall, surround sinks, or even as decorations around mantles. Accents can be used where your ceiling meets the wall, or where your shower tile meets your wall tile. They can even be used as a rug pattern on the floor! There are a hundred little places throughout your home that could benefit from a little tile.
One of the best parts about using tile accents is that their size often allows you to use smaller tiles which you can implement in a variety of different patterns and colors that wouldn't work on a full-sized wall or floor.
Accents can also be used artistically in the middle of a plain wall for a colorful interruption. Don't limit yourself to simple lines of tile that border certain sections of your home. You can designate a square section of any wall in your home to create a beautiful tile mosaic accent that would certainly draw some attention. You could also create attractive tile stair risers as well that would bring an otherwise plain section of your home to life.
The Best Place Online For Affordable Porcelain Tile
As you can see, there are so many ways you can implement porcelain tile to create a more dynamic and artistic look in your home. You don't always have to rely on marble, cement, or glass tiles to get those unique and elegant looks you love, and the best part is that these amazing looking tiles are also easy to clean and will last you for years to come.
When going through with a tile project you want to remember that you don't have to limit yourself when you have so many affordable tile options here at Tiles Direct. Given how versatile our tile is, you can easily craft a luxurious faux-marble bathroom with wall-to-wall tiling or a kitchen backsplash that is not only practical but charming as well. Porcelain gives you the ability to reliably and easily transform your home just the way you want it.
Here at Tiles Direct, we carry an impressive selection of porcelain tiles that will help you bring your ideas to life. No matter how you want to renovate or change your home, we have what you need to make it a reality. There's no need to waste time hopping back and forth to various department stores when everything you need is right here in our online store.
You can truly beautify any space in your home by using the right kinds of tile. The ideas above are just some of the various ways you can change the look and feel of your home for the better. There are tile options that can specifically match any kind of home style or decor, whether you prefer weathered woods or modern hexagonal mosaics, you can achieve the look you are going for with properly implemented tile.
Interested in transforming your home with some of the beautiful tile options you can find here in our store? We make it easy to find what you need by arranging our selection by brand, composition, and theme. Ordering the tile you need is also simple, but if you have any questions about which of our tiles is right for you, or if you need assistance when ordering, you can reach out to our tile experts at 407-730-0025. Don't settle for the same old tile options when you can find exactly what you need to create the look you want here at Tiles Direct.